If you have a PDA smart phone with wifi internet connection and want to transfer data from your laptop or desktop PC to PDA cell phone, Read on to learn how to do that using Wi-Fi.
Consider that you would like to perform a seamless transfer of files between your PC and your PDA or you would like to take a backup.Here's a step-by-step process through which you will be able to link your PDA to your laptop or computer using a Wi-Fi connection.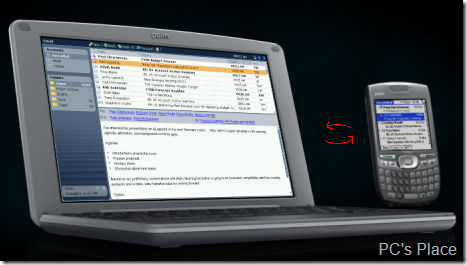 Startup
Start your handheld PC, and go to Start > Connections > Settings > Network Cards.
Check Connection Capabilities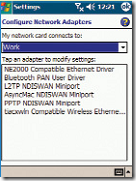 Here, you will see all the connection capabilities of your device It will list your Wi-Fi cards, Bluetooth adapter and other connectivity devices.
Click the drop-down menu and select 'Work'. Select your Wireless Ethernet card from the list of the various cards given.
Network Settings For The Phone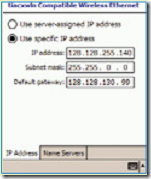 Next, the settings page for the card appears. Here, click 'Use Specific IP address'. Remember, the IP address should be of the same series as that on your PC or laptop.
Essentially, this means if your laptop has the  IP address 128.128.130.140, your PDA or Pocket PC must have an IP address beginning with128.128.130. You can choose any three digits between 0 and 255 as the last three digits for the IP address.
Click 'OK', and you will get a message that these settings will be effective when the card is used the next time. Click 'OK' now, and you will return to the 'Network Cards' menu.
Access PC Wi-Fi Connections
Now, on your PC or laptop, click the 'Wireless Connections' icon in the system tray. Alternatively, you can access it from Start > My Network Places > View Network Connections. Edit Network Properties Right-click your wireless network connection icon, and click 'Properties'. In the list of protocols installed, scroll down and select 'Internet Protocol (TCP/IP)', and click 'Properties'.
Enter The IP Address Once you reach the Properties dialog box, select 'Use the following IP address' to specify an IP address. You need to be careful and provide an IP address of the same series as that on your PDA. Continuing with our example, let's provide the following:
IP Address: 128.128.255.142
Subnet Mask: 255.255.0.0
Default Gateway: 128.128.130.99
DNS Server: 128.128.130.99
Configure Wireless Network
On the top of the window, click the 'Wireless Networks' tab. Make sure the tab, 'Use Windows to configure my wireless network settings' is checked.  Click the 'Add' button, and provide an SSID (Secure Set Identification) for the PC or the laptop as the case maybe.
Uncheck 'Data encryption (WEP enabled)', and then click 'OK'. When you come to the wireless connections window, you will see the SSID with an icon with a red cross on it.
There's no cause for concern as this simply implies that the wireless connection or the PDA is not in range yet. This is because the Wi-Fi access on the PDA hasn't been activated so far.
Connecting To Your PC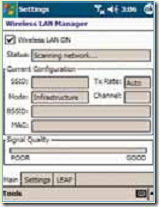 Start your Wi-Fi connection, and you will find your PDA scanning for a network. Click Tools > Network Cards to view the available networks. Select 'laptop' or whatever SSID you gave the PC or laptop, and select 'OK'.
You'll now see that the PDA has connected to the PC or laptop. At this point, you will be able to browse shared folders on your desktop PC or laptop.
Now you can transfer files between your PDA  smart phone and your laptop or desktop PC.