When it comes to business phones, BlackBerry has been leading the charts. If you are wondering how to sync your BlackBerry with Outlook, here is the tutorial. Here is the step by step procedure for the whole setup of you BlackBerry and Outlook.
You can easily count on this procedure to sync your BlackBerry with Outlook irrespective to its version. There might be small changes in the interface, but once you go through the below tutorial you would not find much of difference between them. So, to star with the setup of synchronization your BlackBerry with Outlook you need your BlackBerry device, BlackBerry Desktop Manager and a USB cable.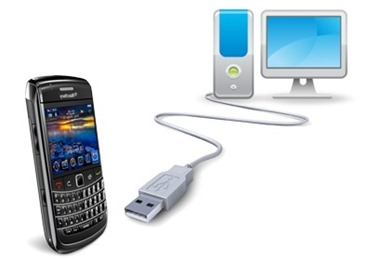 STEP 1: Setting up a connection between your Blackberry Device and Desktop Manager
Start the Desktop Manager, and while it is running connect your BlackBerry Device to the computer / laptop using the USB cable. If you have not tried to sync anything earlier, then it will pop an error message saying "No applications configured for synchronization".
STEP 2: Customizing your synchronization
Now, once you click on the OK button, if would ask your to enter the password if you have set one. And then click on CONFIGURATION tab and then click on the button labelled as SYNCHRONIZATION. Now you need to select all the things that you want to sync with your BlackBerry like contacts, memo, calendar and tasks. Now you will be asked to choose the desktop application which could be Microsoft Outlook, Yahoo and for Gmail, you would need Google Sync. Check off the radio for Address Book and you will be asked to from the available desktop applications.
STEP 3: Setting up the direction of synchronization and choosing the profile
Now, you need to choose the direction of synchronization and click on NEXT button. And in the end, it will ask you to choose the profile that you want to sync. And once you click on the FINISH button, you will get to a Congratulations screen.
STEP 4: Actual synchronization of BlackBerry and Outlook
Now you need to unplug your BlackBerry device for five seconds. And when you do that, it will again ask for the password, if you have set one. Then it will display you with all the changes made and
you need to simply ACCEPT these changes.
STEP 5: Watching your BlackBerry getting sync with Outlook
That is it, now you can see something happening. Very soon the whole process would end and you would have successfully synchronized the two devices.