With basic knowledge of DNS and how it works, it is actually possible to set up a free e-mail account and get your mails delivered as if it was from a professionally managed server. Here is the procedure which explains you to create your own Email service for your school, college, office or business :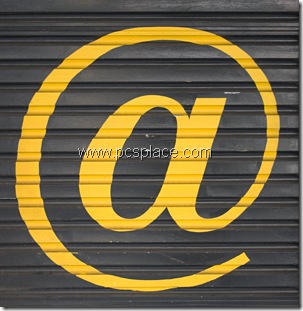 First, set up an e-mail account with any free e-mail server, say, yourname@gmail.com. Or if you have bought an internet connection from you ISP, you can use the e-mail account of your ISP (yourname @bsnl.com, etc.)

Buy your own domain name (www.mycompany.com). Indicative prices may vary depending upon the country you are in and service you are using.

If the provider you bought your domain from supports DNS, configure it to point to your Web site already hosted in the hosting service. Else, use a free DNS service such as ZoneEdit (www.zoneedit.com) or no-IP (www.no-ip.com)

Using ZoneEdit as the example, in the control panel, enter the name of the e-mail account you need to have as an official e-mail account, viz., mail@mycompany.com, and use ZoneEdit's redirection service to redirect all mail sent to this address to your free account (yourname@rgmail.com or your-
name@bsnl.com, etc.)

You can use Outlook, Outlook Express to send mail. Just use the outgoing mail server name such as
smtp.your ISP as your outgoing mail server. If you have a leased line or ISDN at office, it is easier to send and receive the 10 MB attachments that can be sent from most e-mail accounts these days

Any e-mail your business associates will receive from your free account will appear to come from mail @mycompany.com, thus imparting a professional look to your business.