Yes, now you can enable video chat on Facebook. It all started with a normal social networking website and with time, it has changed the way people interact on Internet. Today, Facebook is more than a place where people stay in touch with their friends.
Everyone is aware of the Facebook chat and appreciate the same. How about Facebook video chat? Well, its not that Facebook itself is offering this feature. In fact, there is a Facebook app which lets you have video chat.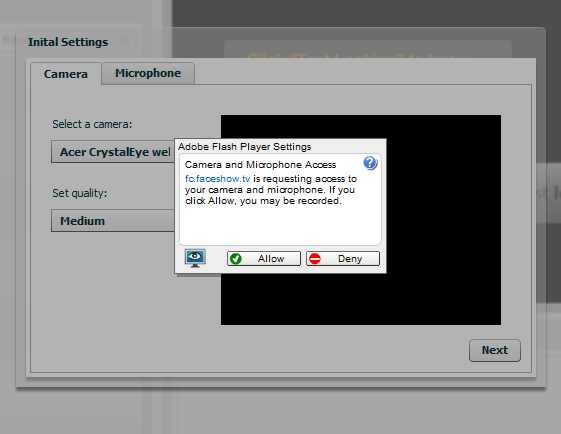 Once you login to your Facebook account, search for an application named as Facing Call. Once you find it, click on the application.
In order to use Facing Call app, you need to grant permissions to it. To do that, click on the Allow tab. Once you click on it, this Facebook app will check for the web cam and microphones connections.