There are many adblockers for different browsers. Opera don't have any standard ad blocking application. Here is a simple way to block almost all the advertisements in Opera 10 browser. Using inbuilt feature of Opera 10, you can avoid and remove ads on the websites or blogs you surf.
We already discussed a way to block ads in Firefox, Chrome, IE and Opera. This trick is especially for Opera browsers and the best part is that you don't need any third party software to do it. You can block any type of ads like contextual ads, intext ads, Flash ads etc from major ad serving companies using simple manual process as follows..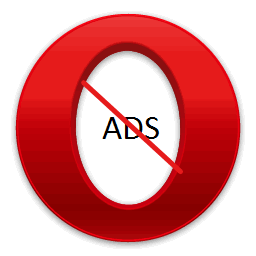 In your Opera browser, go to Tools > Advanced > Blocked Content. Add the below listed links one by one and you are done. Just restart the browser and you won't see any ads from the added ad servers.
http://pagead2.googlesyndication.com/*
http://*linkexchange*
http://*.doubleclick.net/*
http://*.fastclick.net/*
http://*.burstnet.com/*
http://*kontera.com/*
http://*infolinks.com/*
http://ad.*
http://ads.*
http://adserv*
http://imgserv.ad*
http://*.ads.*
http://*/ads/*
http://*banner*
http://*Banner*
http://*yieldmanager*
http://*admanager*
http://*cpxinteractive*
http://count*
If you want to add any more ad networks, you can simply follow the above procedure and can add in the source links. The code can be found by viewing the source page of the website. If you know any other best way to remove ads in Opera 10, do share it with us.