Who doesn't have a Facebook account in this era? Now, you can use Facebook as a means to express your feelings to your special one. Yes, we are talking about Valentines Day gifts and greetings on Facebook to surprise your Boy friend / Girl friend.
Just try to visualize the scene, that your loved logs into her Facebook account and find something that makes you say, "Oh Baby! I love you too". Here are some of the ways to strike the chord on Valentines Day by surprising him or her on Facebook.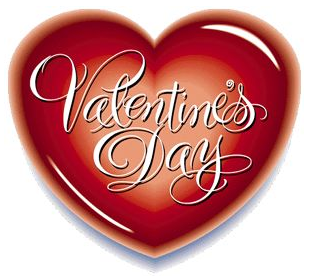 UPDATE YOUR PROFILE
The main reason behind Facebook being such a hit is the fact that it lets you peep into the other person's life without their permission and knowledge. So, how about using this FACTOR to let your loved one know what you feel about him or her.
You can do stuff like chaging your Facebook profile picture. Change your profile piture to he one your lover loves the most. May be a pose you and your special one cuddled up.
How about changing your Relationship Status. Change that field and let him or her know that you are indeed committed.
Type in the profile name of your partner. Facebook automatically searches your friend's list for the person. A request for the same will be sent to the person you have selected to be in a relationship with.
SEND MESSAGES
Think of a amazing messages, may be why you fell for her, what you like about her, or anything that is true and impressive. And then, you are done with it just message the same to your loved one.
POPPING UP MEMORIES
Collect some of the best images of yours and your loved one. Use any of a good Collage Makers and make some heart touching images which would impress him or her. The simplest way to do so is by making a collage with the images of all the good times you spent together.
SEND FREE GIFTS ON FACEBOOK
Giving someone a gift via Facebook may really win the day for you. Here's how you can send a Facebook gift to your partner.
Visit http://apps.facebook.com/freegifts/ Click on any of the free gifts. Click 'One Person' under 'Options' and enter the profile name Click 'Add Free Gifts' when done. Since it's Valentine's Day you can select a rose or a teddy bear.
Make use of all the features offered by Facebook, and make your loved one's day. You can follow any of these methods as Valentines Day gifts and greetings on Facebook.