I have a Sony DVD Writer and It used to take almost an hour to copy a DVD. This is how I solved the problem by improving the Transfer Speeds and made the writing and copying speeds of the Sony DVD Drives faster. If you are facing the same problem read on..
The data transfer mode of the DVD-Writer is probably set to PIO, which is a lower-speed mode than the DMA mode it should run at. To check this,
Open the Device Manager ( Open RUN and type devmgmt.msc and ENTER .)

Expand IDE/ATAPI controllers.

Double-click Primary IDE Channel.

Click on Advanced Settings.

Set the Transfer Mode to "DMA if available".

Click OK, and restart the computer.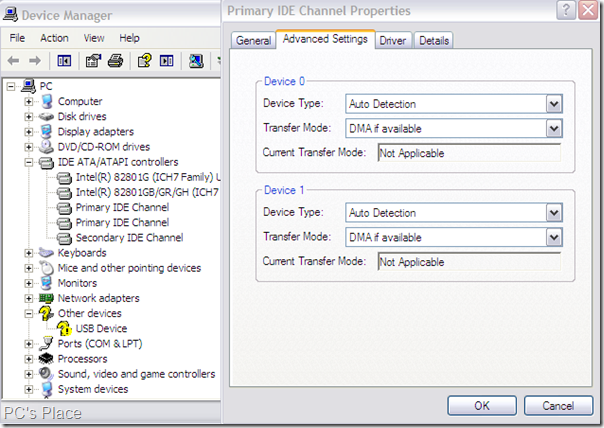 If that doesn't help, you might need to delete that channel and restart the computer to re-detect the hardware. You might also need to repeat this with the Secondary IDE Channel if your drive is not listed. If nothing happens after restarting, you should uninstall the IDE channel from the device manager and restart the computer so it can re-detect everything on that channel.
Your drive will now work in DMA mode and its transfer speed will improve. If it doesn't, try changing the IDE cable. You might need to replace the drive if none of the above helps. Make sure the IDE Channel is set to "DMA if available"