Although gaming consoles have being become quite popular, but there is still a good percentage of gamers still playing on computers. And this post is dedicated to all PC gamers where I would be sharing some nice tips while troubleshooting issues while playing PC games.
Whether it would be your DOS games, or high end Windows games, these tips would cover almost all aspects of PC games issues.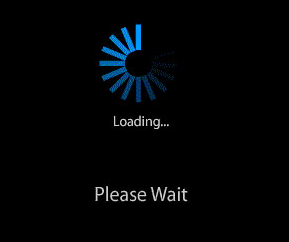 Must Know Tips To Troubleshoot PC Games Issues
Fix DOS Based Games Issues
Yes, you can surely start playing DOS based games as they won't require any sort of display settings or compatibility issues. But its a fact that when you are running games on command prompt, there is a scope to get the better simulation of the same game and on the same machine by using a program called, DOSBox.
It is available for Windows, Mac and Linux. You can make use of this DOS Emulator to run DOS games, and I bet that you would get the real experience that games used to give you in the DOS era.
Update Graphics Drivers
Even though you are running on high end graphics support, but its necessary to install updated drivers. Its not just about graphics card, its about every hardware installed on your computer. You need to check for updates regularly and install them on your machine just to ensure that you are running on updated support.
Download And Install Latest Official Patch Sets
Its quite possible that you are trying to run your 5 year old game on your PC and you are finding issues with it. Just get on to its official website, download the official patch sets and make sure that they are the latest ones, install them and try your game again.
Run Games As Admins
I am not saying that if you won't run the game installed on your PC as an Admin, it would not run. But I have seen that when you run the game as Admin, it does not crashes or hangs. This could be a mere psychological thing, but I have been better results this way. So, do give it a try.
Compare Compatibility
This is a sheer brute way to check if things are fine. All you need to do is right click on two games' shortcuts (one which is working fine and the other which is causing your trouble) and click on Properties. Then click on Compatibility tabs on both the Properties windows and try to mark the settings on the troubled one similar to what you have on the well working one.
Attack Forums 
There are dozens of GOOD forums where you can get help in terms of settings, bugs, patches (official and fans made), tweaks and much more. Just hit those forums, ask your queries and get them answered.
These are the things that I have been doing all these years to get my gaming related issues trouble-fixed. Do comment and post your views.