With the increase in the number of smartphones, and tablet PCs, we can see the availability of Internet being cheap and easy. Even if we step into malls, coffee shops or restaurants, you can find WiFi hotspots offering free Internet just to attract the customers.
What if you want to setup a similar WiFi hotspot zone in your home or office? Well, this post would help you with this as you can use your cheap and decent speed Internet connection feeding your hotspot zone setup at your home.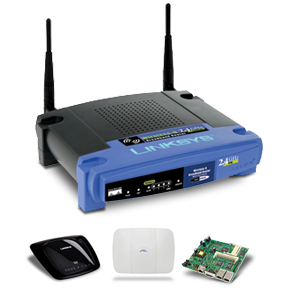 Setup WiFi Hotspot Zone In You Home
All you need is a router, modem, LAN cable and Internet connection, which would let you setup your own WiFi hotspot zone anywhere you want. And the best part is that it does not take much of your time.
Once you have ensured that your Internet connection is working well and good, let the connection cable is connected to the modem. Now, use a LAN cable to connect Modem to the Router (input).
Make sure that the connection is good so that we can move ahead. Now, use another LAN cable to connect Router (output) to the computer. When its all done, wait for the connection to get stable as you need to setup the hotspot zone now.
Now, open any web browser and enter 192.168.1.1 in the address bar. This would open a new window prompting you to enter the User ID and Password. Enter the set of credentials, that you got with the router.
Once it gets connected, it would now prompt you to enter the username and password for the broadband account. Here in this wireless setup, you need to spot your Wireless section. Once you find it, you can name it the way you want and you can even set a password to restrict access. Check with the other preferences too.
Once you are done with all the pimping, you can use your smartphone or tablet PC to see if you can connect to the WiFi hotspot that you have recently created. If it prompts for user ID and password, make sure that you enter the set of credentials that you used while setting up the router.
That is it! This is how you can easily setup WiFi hotspot zone in your home. Try this out, and let us know if you enjoying the WiFi setup by you at your own home.