Kindle is one of the best devices invented in the past decade, and there is no doubt about it. People who love reading, love kindle too. And these shows that it is not much different that conventional books that have been existing on the planet since so many centuries.
Kindle started off as a plain ebook reader, which later got transformed to a color ebook reader and now, its no less than any powerful tablet PC. Powered by customized Android, Kindle Fire is one of the best things happened to the technology world.
If you are new to Kindle or Kindle Fire, then you must have so many questions. And if you are curious to know about the way to send non Amazon books to Kindle, then keep reading this post.
Downloading free / paid / loaned books from Amazon store isn't much of a fight. But putting up non Amazon market books on your Kindle isn't that straight forward. The below step by step guide would make the whole thing clearer.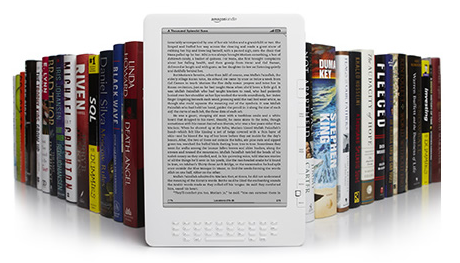 How To Send Non Amazon Books To Kindle
First thing that you have to do is get on to your Kindle device, and log into your Amazon account (because you would actually send this book as email)

You need to change some settings on your Amazon account, click on the link labelled as Manage your Kindle > Personal Document Settings. You will find this under the Your Kindle Account section
There you will find a field labelled as, Send-to-Kindle E-Mail address. Mind it, every device as its own email address which is totally unique
Now scroll down to the Approved Personal Document E-mail List section, where you are supposed to enter your personal email address. (You have to do this so that it can consider it as an approved email address to contact)
Get on to your computer, attach your non Amazon books and send this to your Send-to-Kindle Email address
That is it! This is how you can easily send non Amazon ebooks to Kindle. And once you have done above steps, you need not do them over and over again. In case you need to send more books, just send emails as the whole setup has already been configured.
Happy Reading!