We would be talking about a way to send fax online for free. There are two things which make this piece of info amazing. One is the fact that you can send fax online, without any hassle of hunting a fax machine. And second is that it is free of cost.
FaxZero is one such web service which lets you send fax from any where, provided you have a computer and Internet connection to any where in US or Canada. Using this web service, you can fax as many documents as you want.
But what exactly do you need to use FaxZero in order to send fax online is a valid email ID. And the best part, you need no wander on streets for a fax machine, nor you need to own one.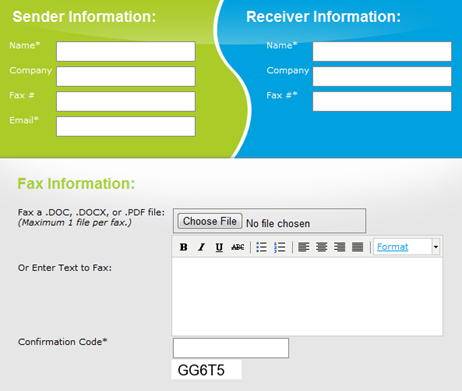 All you need to do is enter your info, enter receiver's info, which includes his name and fax number, attach the document that you want to fax or else you can yourself type the text in the provided editor and send it as fax. It is as simple is that .
FaxZero supports .doc, .docx, .rtf, .xls or .xlsx (Excel Spreadsheet) and even .pdf files. And this makes it one of the most powerful and preferable way to send fax online for free. It limits you to upload document not more than 10MB which is actually way more than any body's requirement.