Microsoft Word at times automatically changes the column width of a table at its own discretion. This jumbles up the entire page layout. You can always prevent automatic table formatting in Word documents. The procedure to do so is as follows..
Right-click any one cell of the table in the document and select the 'Table Properties' context command.

Go to the 'Options' button in the 'Table' tab  and remove the check mark in front of the option 'Automatically resize to fit contents' in the next dialog box, i.e., 'Table Options'.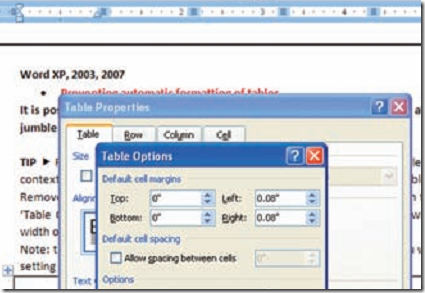 Then close all opened dialogs with 'OK'.
After this, Word will not adjust the column width of this table on its own.
Note: The changed option works for the current table only. If required, you will have to configure the setting for every table separately.