Temple Run has become one of the most successful game on the iOS and Android & this is one of the reasons why we have Temple Run 2 introduced on iOS platform recently. Although, we would soon see this game in the Android market too, but not on Windows or Mac.
But, you do have a way to play Temple Run on PC and Mac. And below are the ways that I have been talking about. So check them out and see which would would you prefer.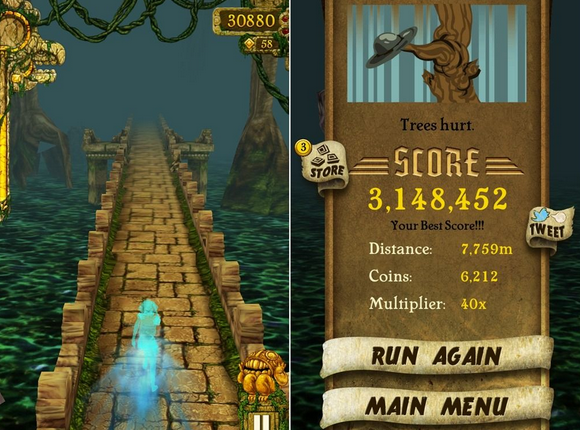 How To Play Temple Run On PC And Mac – Best Ways
I have recently shared a post on some best ways to run Android apps on Mac. So, if you could find some of those methods over here.
Method 1 – Use Bluestacks
Bluestacks is THE best means to run Android apps on your computer. And people who have used this program would agree with me. The best part about this program is that it does not involve much of human efforts.
All you need to do is just install this program and you are good to install & use Android apps the way you do on your Android device. And there is so much to explore about Bluestacks. Trust me, you would just love it.
Method 2 – Check Online Temple Run Options
Now you can Google, "Temple Run Online" and you will find number of websites offering you online gameplay. So, check them and see if you like any.
And you can anyways check my previous post on, ways to run Android apps on Mac to seek some more ideas. But I do not think that you would look for a better way if you have tried Bluestacks. Comment and share your views.