MSN Messenger is capable of remembering saved passwords from previous login sessions. This may be harmful if you are using a public computer since your passwords will be made available to unauthorized users. You can ensure that your password isn't saved by Windows, and also delete it if it is saved by following these simple steps,
Click "Start > Run".

Type "Control userpasswords2" in the command prompt and click "OK".

Click "Advanced" tab.

Click "Manage Passwords".

Click on any of the passwords enlisted and click "Remove".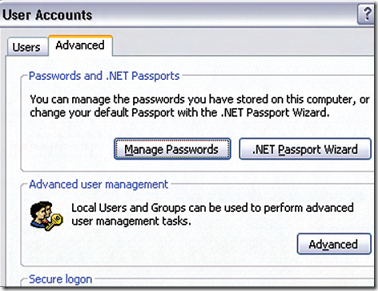 Login names and passwords of various network connections and Workgroups can also be remembered by clicking "Add". Type in the name (or IP address) of the server and enter the username and password. This will be remembered by Windows so that you do not have to enter it every time you log into the network. "