Internet is equally dangerous as it is useful to any user. Since you get exposed to the whole Internet world, there are very high probabilities of you getting exploited by the ugly community of spammers and hackers on Internet.
And this makes you to be extra cautious when it comes to online shopping. All the major banks have come out with a concept called Virtual Credit Cards, which give you an extra layer of security while you are shopping online.
So we would be helping you understand how to generate Virtual Credit Card number so that you can stay away from any kind of spam or hack attack while you are shopping online.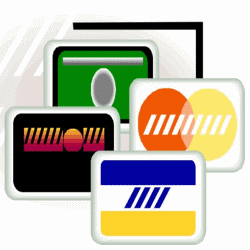 What Is Virtual Credit Card And How Does It Work
As an avid online shopper, I do understand the risks involved in using your credit card details on every other online shopping site. But you need not worry much now as banks have come out with something called Virtual Credit Card.
Using your actual credit card you can create a virtual card for yourself with the limit you want, and it could be as low as $10. And once you create such card for yourself, it expire within a certain time window. Most of the banks have set this time window as 24 hours.
And you need not worry if you do not use your Virtual Credit Card because in such cases, money would be credited back to your actual account. It is simple creating such card numbers for yourself. No doubt, this surely adds a powerful security layer to your online banking means.
How To Generate Virtual Credit Card 
Create / Generate Virtual Credit Card For Bank Of America
If you bank with Bank Of America, then its credit card service offers you with free service called ShopSafe which lets you generate the Virtual Card Number which can be used to shop online. You can set a limit to it and get yourself on virtual card. The best part about ShopSafe service is that once it lets you mention the merchant name while you are creating a temporary card and that number can always be used for that particular merchant.
Create / Generate Virtual Credit Card For Citibank
When it comes to Citibank users, this whole process becomes so very easy. All you need to do is just login to your online account and then click on the link labelled as Virtual Account Number. And once you enter your actual credit card number, it will give your temporary 16 digit virtual card number.
Create / Generate Virtual Credit Card For Discover
If you bank with Discover, the service you would be using for this purpose would be Secure Online Account Numbers. It also offers you with desktop tool, which copies all the required information directly to the merchant's form while you are buying something. And if you choose to use its online service from your online account, just click on the link labelled as Create Secure Account Number and use the details displayed.
Create / Generate Virtual Credit Card For HDFC
HDFC is one of the biggest Bank when it comes to Asian countries. And luckily even you can make the best of this amazing service. Login to the HDFC website and click on the Netsafe/Verified by Visa/Master Card and use your credentials to login to the account. And there, click on the Netsafe option and enter the limit you want to have. And click on the Complete button and you would be displayed with all the details of your newly generated Virtual Credit Card.