MS Outlook is like THE MOST POPULAR email client that is being used all over the planet. Well, the reasons are may and yes, we wont be talking of those reasons. In fact, we would be talking how to fix / repair PST files.
If you are not aware of what PST files, are then here is some information. MS Outlook lets you save your emails from the email server to you local computer, and those files are called PST files (Personal Folder Files).
So, what would you do if some of your PST files get corrupted? Tough question, right! We would be telling you the way to recover / fix PST files and that to without using any third party tool.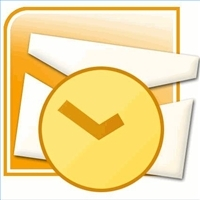 Fix / Repair MS Outlook PST Files
Navigate to the below path and look for the file named as Scanpst.exe
C:\Program Files\Microsoft Office\Office14
Once you find that file, just double click on it so that the Recovery Tool is launched.
Now, click on the Browse button and select the PST file which has been corrupted so that you can fix it. Once the PST file is selected, just click on the Start button. This tool will scan the file and do its testing and if in case it is really corrupted, it would launch a repair window.
This Repair Tool will prompt you to backup the selected PST file. And it is recommended to have a backup if in case you end up corrupting a PST file which was not actually corrupted.
Once you are ready with the backup, just click on the Repair button. This tool is the safest and easiest way to fix / repair MS Outlook PST Files.