YouTube is undoubtedly the most popular online video portal. And no matter how many promising video sharing sites may land on Internet, seems like YouTube would always stay on the top.
And if you wish to edit and upload videos to YouTube, you can check out a free tool which is basically a free video editor namely, Ezvid. This is a perfect alternative to Windows Movie maker.
Ezip lets you create excellent slideshows with photos and videos in formats PNG, JPG, GIF. And once you are done with your final video, it lets you upload it to YouTube without any difficulty.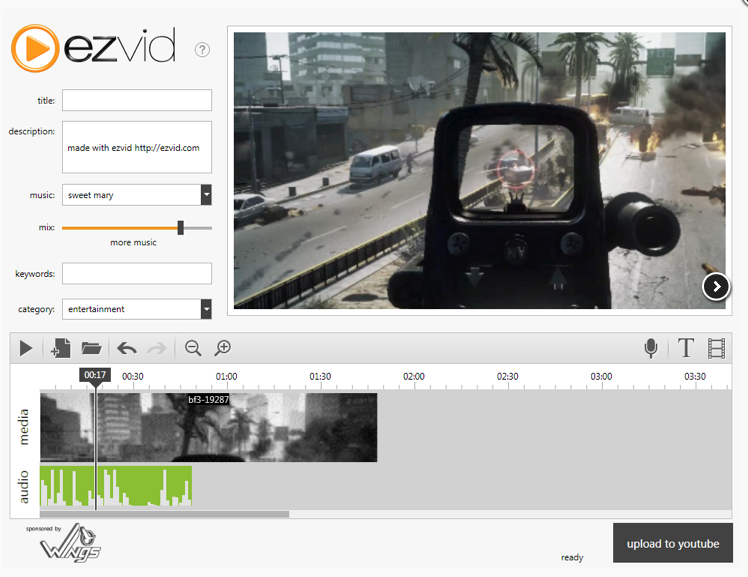 The program also supports the popular AVI, WMV and MOV. Other interesting options offered Ezvid are to integrate music and even your own voice to the videos. So, if you want upload any kind of tutorial or demo on YouTube, this is a one stop tool which would help you from creating a video, editing it, adding sound to it and uploading it to YouTube.
Using Ezvid is amazingly simple. You just need to follow the below steps to get you work done:
Select the images / videos that you want to join
Do you editing with the provided tools
Once done, add description to the video
With Ezvid you can edit and upload videos to YouTube with ease and speed. I hope you find it useful.