Hulu is one of the best and most popular online multimedia streaming service. If you are a regular Hulu user, then no doubt you hate the ads on it. So, have you ever wondered ways to remove / block ads on Hulu?
So regardless the web browser you use to access Hulu, we have got ways to block Hulu ads. Here are they,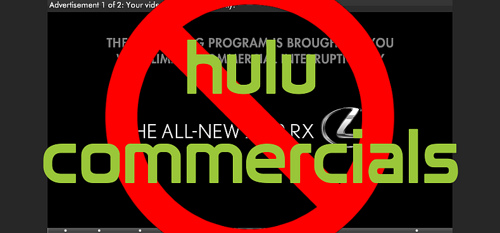 Block Ads On Hulu On Internet Explorer
To remove the unwanted ads while you are accessing Hulu on Internet Explorer, you need to enable InPrivate Filtering. In order to do so, simply hold the following keys, Ctrl + Shift + P.
Block Ads On Hulu On Firefox
If you access Hulu on Mozilla Firefox, then there is an amazing add-on which lets you block Hulu ads namely, Adblock Plus. So, if you do not have this add-on, download it and install the same.
Once you have Adblock Plus on your Firefox browser, hold the keys Ctrl + Shift + E. This will let you add filters. Here you need to check EasyList and Fanboy's List filters. So click on Add Filters and choose the above mentioned filters.
You can even add the below URLs as filters,
Block Ads Hulu On Chrome
Just like on Firefox, you need to have the similar add-on Adblock which would let you block Hulu ads. Once you download and install this Chrome extension, click on the Adblock button at the top-right corner. There, click on Options button.
Now, click on Filter Lists and there check the EasyList and Adblock Custom Filters.
So you can follow the respective method depending on the web browser you use and block ads on Hulu.
Happy Hulu-ing!