Facebook Colour Changer is an incredible GreaseMoneky script for all those Firefox users who want to change Facebook colour on their profile. This is basically a Firefox addon which lets you change colours on your Facebook theme, just like changing Facebook theme.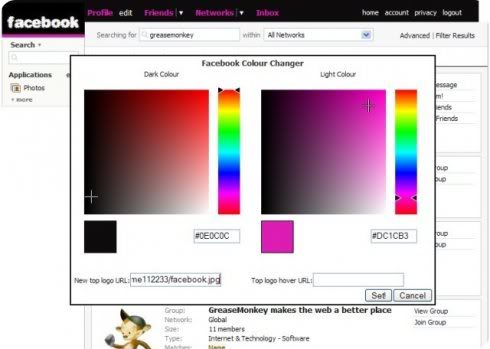 In order to install Facebook Colour Changer, you need to have Mozilla Firefox Browser with Greasemonkey add-on installed on it. And once you are done with these pre-requisites, follow these steps to change Facebook colour on your profile page:
To begin with, install the plugin Facebook Colour Changer by visiting its page and clicking on INSTALL button
Now, confirm its installation and let the plugin get installed
Now, when you have logged into your Facebook Account, navigate the browser to Tools > Greasemonkey > Userscript Commands > Customize Facebook Colors
Now, you can select which ever colour you want for your Facebook profile
NOTE: You need to be using the Firefox web browser with the Greasemonkey extension installed to use this script.