The latest version of Windows Media Player shows no menu bar by default and thus moves sway from the usual Windows default settings. Like every other setting,there is a work around to make the usual menu bar visible permanently in Windows Media Player 11. Here is the way..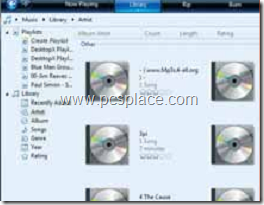 Press the [Alt] key or right-click the title bar of Media Player.

A context menu appears.

You can call up all context commands with it.

A click on 'Show classic menus' permanently shows the old and familiar command bar.

If you want to deactivate it at a later date, right-click in the lower part of the Media Player and uncheck the box in front of the assigned command in the context menu.

The context menu cannot be accessed with [Alt] in this case.