Lately, I have shared a post on the way to transfer non Amazon books to Kindle and today, I would be sharing a couple of ways to send ebooks to Kindle wirelessly.
Using a cable to send books to Kindle isn't big of a deal but if you wish to do wirelessly, then you can go ahead with any of the below ways. (Well, one of the ways is to send an email, which is the method we followed to transfer non Amazon books to Kindle).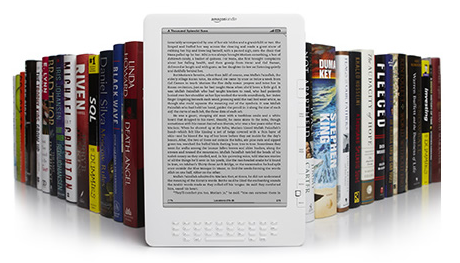 Best Ways To Send eBooks To Kindle Wirelessly
Transfer eBooks To Kindle By Email
First thing that you have to do is get on to your Kindle device, and log into your Amazon account (because you would actually send this book as email)
You need to change some settings on your Amazon account, click on the link labelled as Manage your Kindle > Personal Document Settings. You will find this under the Your Kindle Account section
There you will find a field labelled as, Send-to-Kindle E-Mail address. Mind it, every device as its own email address which is totally unique
Now scroll down to the Approved Personal Document E-mail List section, where you are supposed to enter your personal email address. (You have to do this so that it can consider it as an approved email address to contact)
Get on to your computer, attach your non Amazon books and send this to your Send-to-Kindle Email address
Use Context Menu
First you need to download this program. If you need it for Windows, click here and if you want to for Mac, click here.
While installing, it would ask for your Amazon Kindle and Amazon account credentials. Go ahead, and provide the same. Assuming, its installed on your machine now, lets move forward
Right click on the ebook and click on Send to Kindle option. (The ebook as to be compatible to Kindle)
It would prompt you to choose the Kindle device to which you wish to transfer the ebook
That is it! And you ar using this program on Mac, all you need to do is just drag and drop.
Happy Reading!