When you are writing long articles on blogs, it is irritating when your work disappears due to an unexpected error or a system crash.
Just like the function in Word, Windows Live Writer can also automatically save articles in intervals when you are writing them. Even in the worst of cases, you will only have to repeat the last couple of changes. However, this useful function is generally deactivated by default.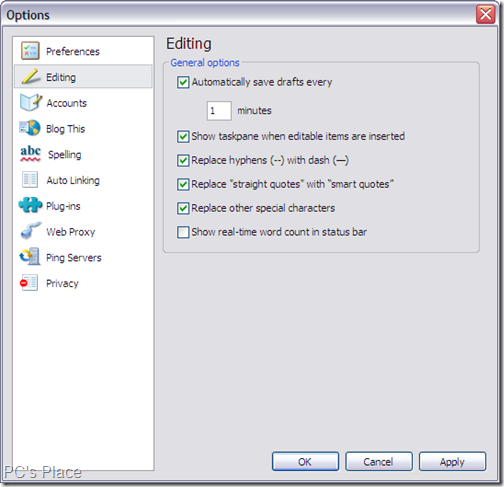 To activate the automatic save feature..
Start Windows Live Writer 

Open Tools > Options.

Select the Editing category.

Activate the 'Automatically save drafts every' option in Edit and then change the interval period to the desired value under Minutes.

Confirm the setting with Apply and OK.