Yes, Skype and Facetime are still the most used means to do video chat, but people do not mind using Facebook video. We have shared some interesting posts on ways to record Skype videos and Factime videos, and in this post we would talking about the ways to record Facebook video chat.
Unlike Skype and Facetime video recorders, we do not have any that sort of recording programs. But we can use any of the screen web recorders that could record selected area of the screen. Here I am listing out such screen recorders.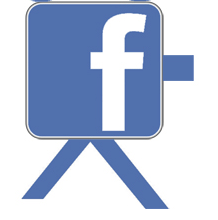 Screen Recorders To Record Facebook Video Chat
Just as the name suggests, it is the free screen recorder. So, while you are having Facebook chat, you can use this program to record that part of the screen on where the video is being displayed. This program has its own hotkeys, which makes the handling of this program very easy.
As the name says, you can get it started in a wink. This is actually meant to recrod screen so that you can record tutorials and make presentations. You would love using this program because it features a well desgined interface which makes the whole job easy.
This is an easy to use screen recorder which lets you record your screen instantly. All you need to do is launch it and click on a button, and it would record the things that are being displayed on the screen. And its inbuilt player lets you play the recorded video also.
You can check our post best free screen recording programs so that you can get to know about more screen recorders which would let you record Facebook video chat.