Dropbox is the best file sharing service on Internet. This works on cloud computing and you would love it once you start using it. The fact that it does not take much of time to start using it makes Dropbox the best way to sync files, folders across any computer provided you have an Internet connection.
When you get yourself registered to Dropbox, it offers you with a free 2 GB of storage space. And 2 GB of space is good enough to carry documents and files. But if you want more, then we have some ways to get free Dropbox storage space. Yes, for free!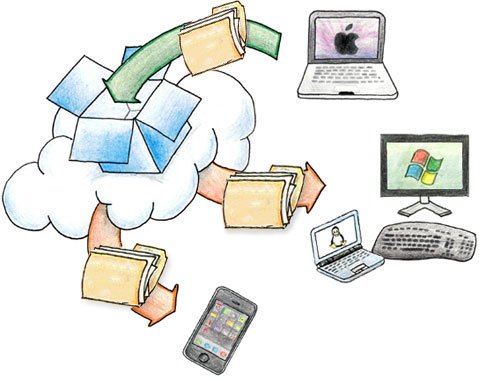 Best Ways To Get Free Dropbox Storage Space
METHOD 1
Complete the Dropbox tour and you would get free storage space of 250 MB. Yes, all you need to do is click on the Get Started tab and complete all the activities which include Take Dropbox tour, Install it on your computer, Put files in Dropbox folder, Share a folder and invite your friends to join Dropbox. Once you are done with all these instant tasks, you would be given with free 250 MB of Dropbox storage space.
METHOD 2
Now, make use of your Social Networking accounts to get 768 MB of free storage space on Dropbox. There isn't much of effort needed from your side. All you need to do is simply, connect your social networking accounts with your Dropbox account. And for every activity, you would be given with free 128 MB of Dropbox storage space.
Sync your Twitter account with Dropbox

Sync your Facebook account with Dropbox

Follow Dropbox on Twitter

Give feedback on Dropbox

Post same feedback message on your Facebook wall

Tweet the same feedback on Twitter
METHOD 3
You can get free Dropbox storage space up to 8GB just by referring friends. You can refer your friends to start using Dropbox. And if your friend registers using the link, then you and your friend would be getting 250MB of free storage space. You can refer your friends from your Gmail, Yahoo, Hotmail or AOL email address contacts.