I love using Google Chrome than any other browser and I know there are millions of Chrome fans around the world. If you were looking for some good Google Chrome Extensions to capture screenshots, then here is a list for you.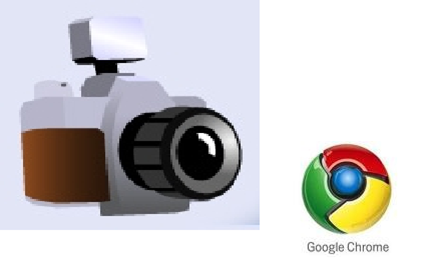 Add-ons / extensions make any browser more efficient. And similar is the story with Chrome add-ons / extensions. There are number of third party applications and tools to capture screenshots, but having them right at your disposal as any extension or add-on makes them worth using.
Here are the top 6 Google Chrome extensions / add-ons to capture screenshots:
This might stand out as your favourite Chrome add-on to capture screenshots because it is so very easy to use. You can take screenshots in one click. It lets you save in PNG format too. Using this extension, you can even do activities like annotate it with rectangles, circles, arrows, lines and text, blur sensitive info.
Blogger would love using this addon. In addition to capturing screenshots instantly, it lets you edit it, add elements like rectangles, arrows, lines and also lets you get the color pixels of the images.
This is a simple Chrome extension that allows you to capture full screen or part of any website. If you are looking for an add-on just to capture screenshots, then this light weight add-on is for you.
This is not just another add-on as it lets you take screenshots of any selected area (video and flash as well), edit and upload to a server. This is a unique screenshot capturing add-on.
This is an easy one stop solution for the people who are looking for a screen capturing Chrome add-ons to save, share, print or edit them. It offers you with some drawing tools and lets you save in PNG / JPG format.
I hope you would this compilation of top Google Chrome extensions to capture screenshots was useful to you. If you are using any other similar add-ons, please comment and share with us.