No matter which phone you use, if you have a mobile phone which is capable of surfing internet, you can easily tweet from your mobile / smart phone, it's not a compulsion that only a fully loaded smart phones like iPhone or an Android are only capable of accommodating twitter, even a java phone or a Symbian phone can accommodate the twitter. So, let's check out how you can do so.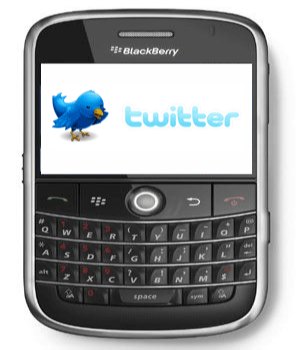 m.twitter.com
If you don't have a smart phone and just has a normal internet enabled phone then all you need to do is to just open the internet browser from your mobile and need to enter the url as "m.twitter.com". Now, all you need to do is to just enter your twitter username or registered email address along with the right password to get in and start tweeting. This is the simplest and the easiest way to tweet from your mobile e phone.
Tweet deck
In an age where most of the people managed to get the hands on with the smart phone, we will tell you on how you can use your phone's smartness y using the smart applications and one such smart application today we will see is the tweet deck, With the help of a neat and a simple interface which is provided by tweet deck it has already attracted millions of people, now the time has come to you too to try this out. Though good things come at a price, this smart app comes for free with a neat, simple and clutter free interface. Note that tweet deck software client is also available for the iPhone and Android users as well.
CeTwit
Now, for an iPhone or an Windows Phone user this name wouldn't have been new to them, CeTwit is a twitter app which is specially designed for those who wish to make the most out of their iPhone or the Windows Phone user with dedicated timeline display with clutter free interface, easy display of status updates, direct messages, automated refresh, click to reply features it becomes very easy to navigate in this application. This application is available for both Windows Mobile users as well as for Apple iPhone users.
Uber Social
If you are having an iPhone and want to use an app which is just exclusive to Apple then Uber Social is for you, previously this app was used to be called as Uber twitter. With simple landscape mode and over al view it becomes very simple to navigate. So, just go ahead and download this application from the Apple App store. In this app you also have features like link shortening, tweet over 140 characters, easy tweeting with hash tag, tweet a picture, mute a user and you can also shorten your tweets with the help of tweet shrink. This application is also available for the users of desktop and for blackberry but it is in the beta stages; the final version is still not launched.
Hootsuite
Want a social media client which offers best of the class service? Then Hootsuite is correct fit for your needs as this one compiles all the convenience just like tweet deck does, this application too like any other twitter app is available for free. You need to make sure that you have installed this app as this app is available for Android, Blackberry and also for the iPhone. Not only you can tweet, retweets or mention but you can also additionally track and search the results as per your requirements. So, all in this app is truly helpful and pledges to carry social twitter world along with your smart phone.
You can follow me on Twitter @pcsbox
Guest post by Chetan Bhawani, a dentist, and a tech blogger who writes at several blogs and an advisor about web hosting at the Web hosting reviews blog. Check the Dedicated hosting companies to find the the best rated dedicated server hosts.