XBMC media center software is the best media center program for computer. And no wonder, it would allow you forget your television completely provided you have a good display and audio system.
Just like any other program, addons would only make it better. These free addons for XBMC player will make it more purposeful as it would add number of features to it.
So I did some reading, and took feedback from number of XBMC users and have compiled a list of best free addons for XBMC player, or you can say free plugins for XBMC player.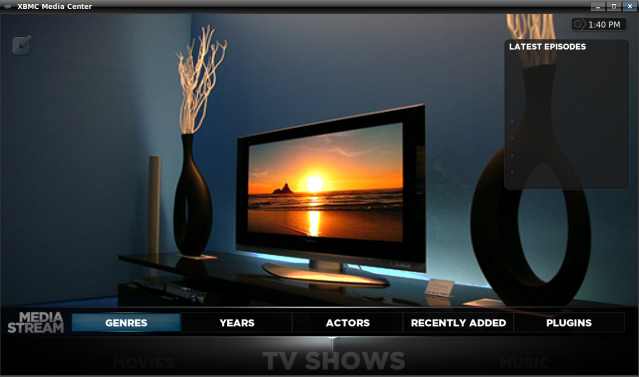 Best Free Addons For XBMC Player – XBMC Pugins
Adding Repos
Whether it would be XBMC player or even its addons, keeping everything updates is one of the most fundamental tasks for you. So, this addon will let you get updates for all your installed plugins and it is very easy to use.
Just download its zip file, navigate as Addons section and Add from ZIP file  and choose the downloaded ZIP file. That is it!
Content Channels
Well, I wont be lying if I call this as a combination of number of plugins. And this is surely the must have one in this list. It lets you broadcast number of TV channels on your media center which include PBS, NPR, Fox News, Cartoon Network and few more. You can further check its third party repositories to find ways to watch stuff on number of podcast networks and few more television channels.
Free Cable
As the name suggests, this XBMC addon brings television to your computer. It lets you stream TV shows on your media center. To install, go to System > Settings > Add-ons > "Install From ZIP" select the repo zip. Once that's done, make sure restart XBMC. Navigate to System > Settings > Add-ons > "Get Add-ons" > "bluecop Add-on Repository" > Free Cable to install the plugin.
Once installation is done, you will find number of cable networks being listed and you can choose any one from them.
NaviX
NaviX is basically a content aggregator which scans your root directory (the one which the user has access to) and lists it out so that it can played easily on your machine.
This XBMC plugin is compatible on all the platforms which are supported by XBMC. Installing the downloaded ZIP file is same as for any other addon. Navigate as  System > Settings > Add-ons >  "Install from ZIP file" and that is it.
Sports Devil
Are you a sports fan? Then there are many tournaments that you miss because those channels do not get broadcast on your television. Get your media center equipped by this addon and watch your favorite sports. A must have one for every sports lover.