Internet has changed the lives of billions of people on the planet earth. And yes, most of these changes have been good. Sometimes it amazes and scares me to think life without Internet. Such has been its impact on human lives.
If we are not aware of any thing or want to know how a thing is done, first thing we do it Google it. We reach out Internet for every small and big query. So, this post is dedicated to all the people like me, who are heavily dependent on Internet to get their life rolling.
This is a compilation of top How To sites. Yes, these are the most popular, and must know How To websites. Check out this list (in alphabetical order). I am pretty sure that you will find this list helpful.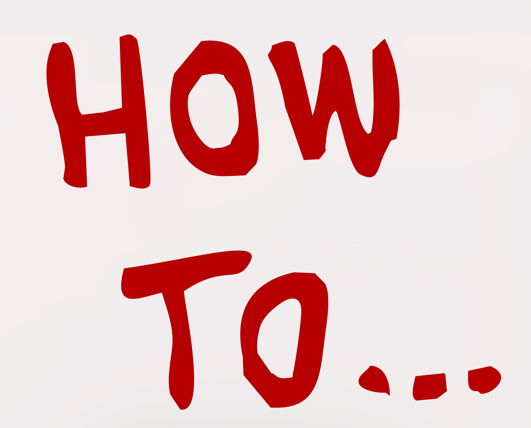 7 Top How To Sites
People of the current times want things to happen quickly. So, I can surely label this site as a How To website for generation next. Users registered to this web site share their videos which basically are How To videos on almost each and every topic you could think of. An interesting web site to learn about new and interesting things.
As the name suggests, About covers things about everything that you could think of which include tutorial videos, and articles on cooking, technology, computers,  health care, projects, hobbies and much more.
When I was in school, reading articles on this blog used to be my pass time. I still remember how amazed I used to get reading of the things which I had no idea about like how an atom bomb explodes, what is a black box in air crafts and much more.
They have a tag line saying, share what you make. It covers number of videos and How To articles which include cooking recipes, computer tricks, hacks, projects and much more. With over 3.5 million visitors every month, you can surely conclude its popularity.
This is one of most interesting How To websites because it covers a wide range of topics. It covers some normal beginner stuff to some real hardcore advanced structure. With its ever updating list of articles, you will always find something interesting here.
As the domain name suggests, this How To website basically covers videos in the categories like How To, Ask The Expert on food, computer, style, fitness, sports, cars, career, and number of other categories. It also features a super active forum.
This is site run by Wired on the Wiki concept where people contribute towards the articles. Since most of its articles come from the readers, the topics it cover are wide and I am pretty sure of the fact that most of the articles are not covered on any of the How To websites.