Pinterest has emerged as one of the most popular social websites within no time. And I am pretty sure that no Social Media expert would have even counted it. But it has surely become the next big thing on Internet.
For those who are yet to check out Pinterest (I am not sure how you missed it), it is a social photo sharing website which lets you share pictures. Its like sharing images that speaks your heart and mind.
So this would compel you to look for some good alternatives to Pinterest. People in Social Media have identified Pinterest as one of most powerful Internet marketing tools currently available. So bigger is your list, better would be your success rate to market your product and services.
Irrespective to the reason for which you are looking for alternatives to Pinterest, here are some of the best options for you.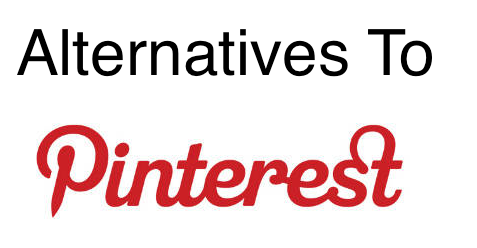 7 Best Alternatives To Pinterest
Bo.It
I am not sure what Bo.It means, but I do consider it as a great Pinterest alternative. Its design is very much similar to that of Pinterest. One of its interesting features is that once you Bo it, it would save the page on the company's servers. So, you will be able to view the page even if the owner removes it from his board.
Chill
Chill is a web service which runs on the similar concept that Pinterest does, but instead of images, Chill handles videos. So you can share videos in stead of images. If you are thinking that it is similar to YouTube, then I would say its not. The fact that it involves the "sharing" element is big enough to ensure that it is way different that
Curisma
If you are a geek, a tech savy person or a person who is inclined towards technology, then you have to check out Curisma. This social photo sharing service looks like a Pinterest version meant for technology and gadget lovers. Here you can read and learn about latest gadgets in the market and find great deals, if you are interested in buying them.
GentleMint
Lets face the fact, the bigger part of the Pinterest user base comprises of women. And I am sure that most of the men using Pinterest have issues finding interesting stuff. Here is the men version of Pinterest which offers stuff that a man would be interested in checking out.
Image Spark
Like most of the listed Pinterest alternatives, Image Spark is also different from others in its own way. Unlike other services, with Image Spark you can arrange images the way you want. And if you wish, you can either make them Public or Private.
Juxtapost
This is a very good Pinterest alternative using which you can share videos and pictures on it. Just like Pinterest you have full control over your sharing boards. You can keep them totally private if you want. In order to help you keep stuff in organized manner, it also lets you use labels of different colors.
We Heart It
On a first glimpse, you might find it too girly with Pink color and heart shaped designs every where. But if that does not affect you, then its worth using We Heart It. With more than 10 million images already shared on this service, it can surely be labelled as one the most popular image sharing services on Internet.
There are many more alternatives to Pinterest that have not been listed above. If you have been using any such social image sharing service, and have not been listed above, please comment and share with us.