Yeah, I love watching cartoon shows and South Park is my favorite one. This cartoon series is strictly not recommended to any of the kids as it involves lot of explicit stuff.
Whatever it may be, I just love watching South Park and I know there are million more who love it too. So, if you are sitting online and want to kill time, how about watching South Park online? Sounds fun, right?
We have compiled some of the best ways to watch South Park online for free and I am sure you would find this list resourceful.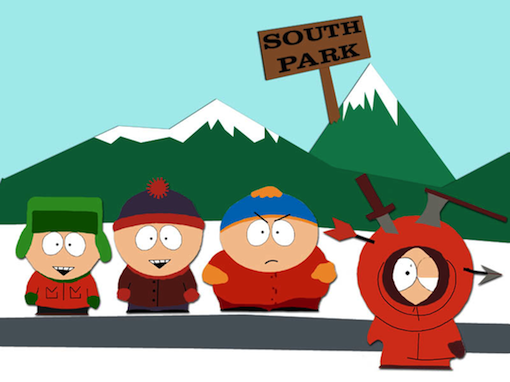 5 Best Ways To Watch South Park Online For Free
ALL SP
You can either label it as All Streaming Programs or All South Park, this online video streaming site has all the South Park seasons. You can easily browse around and watch any particular episode you want.
JOLTY.NET
This web site is totally dedicated for the people who are looking to watch South Park episodes online. Not just about watching them, Jolty also lets you download your favorite shows.
SOUTH PARK STUDIOS
This is my favorite stop when it comes to watching South Park online for free. Its audio and video clarity, buffering speed and the fact that it sensors nothing, makes it the best site to get online South Park episodes.
SOUTHPARKNEWSNOW.NET
If you are looking for something more than online episodes, then this is the website you need to check out. Here, you would get to read all the latest South Park news, information, interviews and lots of South Park stuff to download.
TV HAMSTER
Here you will find a South Park channel where you can find all the episodes of South Park. You can watch them online straight away browsing around the one you want to watch.
These are the best ways to watch South Park online for free. Being a South Park fan, I can assure of these being the best sources as I have been using them.