Its international football time as Euro 2012 is right at the corner. 16 best countries in Europe would be competing against each other for the biggest country level cup help by UEFA. 16 countries are divided in 4 different groups, where the top 2 teams from each team would quality for quarters, then semis and then the mega final.
If you wish to watch Euro 2012 online for free for any reasons, then below post would prove to be resourceful as I would be compiling the best web sites which would stream live Euro 2012 online.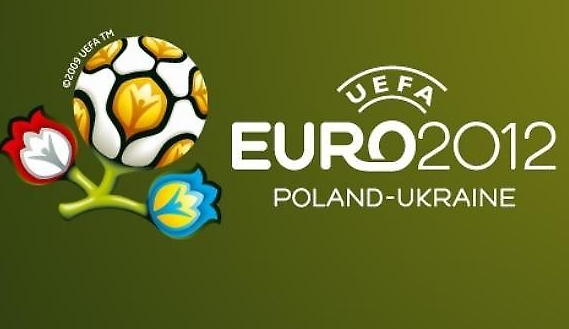 Before we get into the list, I would like the share the fixtures with you. Here is the UEFA Euro 2012 schedule:
Friday, June 8 2012
17.00
Poland
–
Greece
19.45
Russia
–
Czech Republic
Saturday, June 9 2012
17.00
Netherlands
–
Denmark
19.45
Germany
–
Portugal
Sunday, June 10 2012
17.00
Spain
–
Italy
19.45
Republic of Ireland
–
Croatia
Monday, June 11 2012
17.00
France
–
England
19.45
Ukraine
–
Sweden
Tuesday, June 12 2012
17.00
Greece
–
Czech Republic
19.45
Poland
–
Russia
Wednesday, June 13 2012
17.00
Denmark
–
Portugal
19.45
Netherlands
–
Germany
Thursday, June 14 2012
17.00
Italy
–
Croatia
19.45
Spain
–
Republic of Ireland
Friday, June 15 2012
17.00
Ukraine
–
France
19.45
Sweden
–
England
Saturday, June 16 2012
19.45
Czech Republic
–
Poland
19.45
Greece
–
Russia
Sunday, June 17 2012
19.45
Denmark
–
Germany
19.45
Portugal
–
Netherlands
Monday, June 18 2012
19.45
Croatia
–
Spain
19.45
Italy
–
Republic of Ireland
Tuesday, June 19 2012
19.45
England
–
Ukraine
19.45
Sweden
–
France
Thursday, June 21 2012
19.45
Group A Winner
–
Group B Second Place
Friday, June 22 2012
19.45
Group B Winner
–
Group A Second Place
Saturday, June 23 2012
19.45
Group C Winner
–
Group D Second Place
Sunday, June 24 2012
19.45
Group D Winner
–
Group C Second Place
Wednesday, June 27 2012
19.45
Semi-Finalist 1
–
Semi-Finalist 2
Thursday, June 28 2012
19.45
Semi-Finalist 3
–
Semi-Finalist 4
Sunday, July 1 2012
19.45
Finalist 1
–
Finalist 2
Its time to get into the URLs now. These are the best websites for live football streaming and I am pretty sure that they would broadcast Euro 2012 Live too.
5 Best Ways To Watch Euro 2012 Online For Free
Atdhe is one of the few sites which stream live sports, whether it would be football, NBA, tennis and sometimes cricket. It offers you with number of channels to watch live football matches online for free.
For me, this has been my favorite stop to watch BPL online. This site does not offer many channels but the channels which stream live football here are good enough to fulfill your requirement. You will definitely find channels here which would broadcast Euro 2012 Live for free.
Justin.TV
Justin TV is the favorite stop for many to watch live football, tennis, cricket, tv shows online. The reason being the number of channels offered on this website. So, while looking for good site which streams Euro 2012 online live for free, this site should top your list.
This website does not charge you anything to watch live football matches online, but to access their channels you need a small program installed on your computer, Sopcast. Once you start using it, you would find this as one of the most comfortable stop to find links for live streaming of football matches.
You might have surely heard of this website. Its basically a total football stop where you could find football news as podcasts. During match day, you would find number of links streaming live Euro 2012 matches online for free.