You can chat with your friends and family using different IMs for desktop. What if you want to chat using your mobile phone? Here is a list of top 5 Instant Messengers or IM clients for Mobile Phones. These mobile chat applications can be used to access almost all popular IM's like Gtalk, Yahoo messenger, MSN Live messenger, AIM, Facebook, MySpace, Skype etc.
There are a couple of requirements which are required to access these services, like
Java supported Mobile phone.

Internet connection to your mobile phone.
If your cell phone meets the above requirements, then here are the top 5 Instant Messengers / IM clients for mobile phones (in alphabetical order):
Once you use this mobile messaging reason, you would surely understand why eBuddy is the most popular IM client for mobile phone across the planet.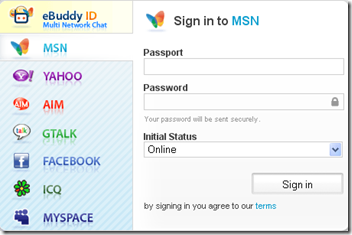 It enables you to log on to number of IM networks simultaneously which include MSN, Yahoo!, AIM, GTalk, Facebook, ICQ, Myspace. It displays all your friends on a single list. It has got a simple yet fully functional user interface.
Fring is growing big with time and it is not just because of their mammoth advertisement campaigns. With Fring, you can connect with your friends on different IM Network which include Skype, MSN Messenger, Google Talk, ICQ, SIP, Twitter, Yahoo! and AIM.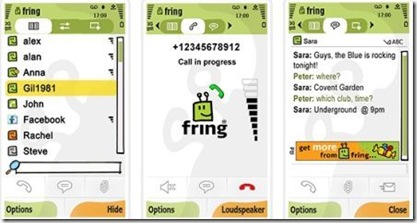 You can even use Fring to make local and international calls, as it costs less than conventional way. It also offers number of cool Add-ons (like Twitter and Last.fm) which enhance its performance further. Fring is the future of IM clients for mobile phones.
Nimbuzz is quite more than a conventional IM client. With Nimbuzz, you can chat, call and even share files from free on the IM networks like Skype, Windows Live Messenger (MSN), Yahoo Messenger, ICQ, AIM, studiVZ, GoogleTalk, Facebook, MySpace, Jabber and many more.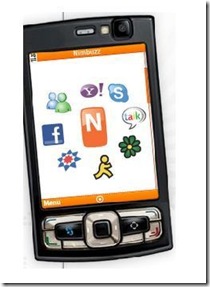 I won't be surprised if you get addicted to Nimbuzz because it is capable of offering all the features that a computer based IM client can.
RockeTalk is the latest mobile community which enables you to meet new people right on your mobile phone. With RockeTalk you can connect to different IM Networks like Yahoo!, MSN & Google Talk.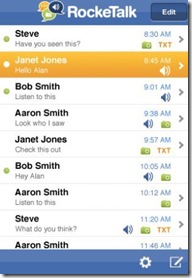 It is more like an interactive platform where people can share their photos and content. It also allows you to access its galleries where you can download some of the cool videos, wallpapers, ringtones and much more.
There would very few of you who haven't heard the name Skype. It has created a success vibes in the arena of computer IM clients.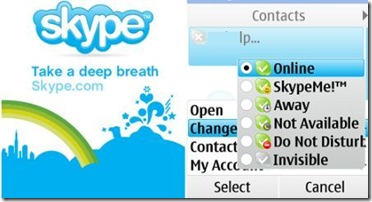 The mobile version of Skype is equally excellent in performance. It can be used to make Skype to Skype calls for people of Australia, Brazil, New Zealand, Chile.
With these IM clients you can keep in touch with your friends even when you are on the move. If you know any more free IM's for mobile phones, share them through your comments. Happy Chatting! 😀