Facebook is a social networking website which has evolved as one of the most popular websites in its genre. The whole structure of Facebook is such that it leaves its users with so many options. Here is a list of 5 best Facebook Tips to make your Facebook profile better. These are very simple tips which when when followed will enhance your Facebooking experience.
With its wide features, Facebook has successfully come up as one of the most favorite social networking sites among the people of all age groups. And who doesn't want to have a cool profile? I wonder if there is any such person. But still most of us are unaware of the things, which make your profile attractive. So, in this article, we will be focusing on some of such tips:
Tip 1 : Always Update Your Status On Regular Basis
There is a space provided on the top of the page showing "What's on your mind?" You can share your thoughts through that status bar. This is a simple and the most effective thing that you can do, to display your activeness in Facebook. You can update the status once in a few days or even multiple times in day. A catchy status message always grabs a lot of attraction.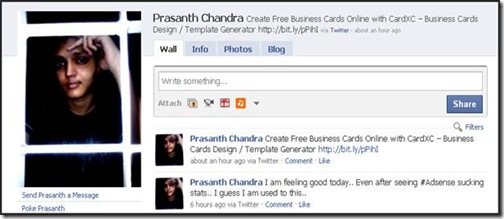 Tip 2 : Use Facebook Lists
You can filter out the content on the Facebook by creating groups (called as Lists in Facebook). Facebook allows you to create lists to categorize your friends list as family, school friends or relatives. This task needs a bit practice, but once you get used to it, you can save a lot of time. If you create lists for all of your friends, you will experience that you are not reading the same stuff that you have already read on other sites like, Twitter.
If you are wondering that "how can we create lists?", then following steps will help you better:
Go to your Facebook Home page

Click on the "more" link, which is at the bottom of sidebar.

Once you click on the "more" link, you will see another link, namely "Create New List". You can simply click on that link and start creating lists.
Tip 3 : Lighten Up Your Profile By Adding Photos and Videos
This is the task which will surely grab the attention of your friends. Likewise your status message, your photo album should also be submitted.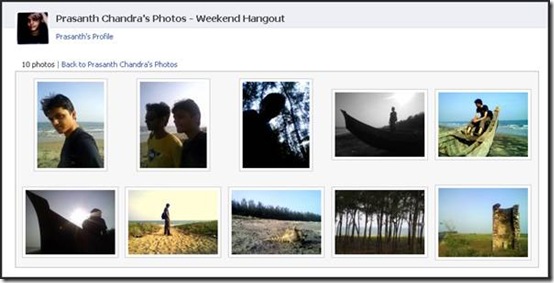 You can add photos into your Facebook account and can manage them by creating different albums. There are many tools which enable you to export pictures from some other sites, like Twitter.
Tip 4 : Always Use The Best Facebook Applications
I have already mentioned that Facebook offers you with a great variety of options. And this applies to the applications also. Facebook offers you some thousands of applications to use. You can browse them with respect to your keywords and interest. And when you find one, you can click and check its brief description and rating. Then if you feel like using it, go ahead and check that out.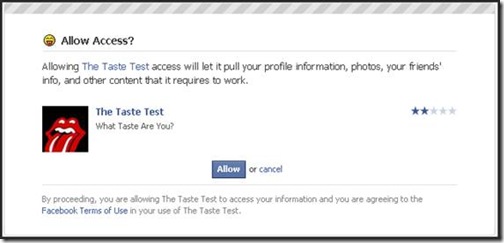 The type of application you use throws light on your personality and taste. So, act smart when you use any application.
Tip 5 : Feeding Your Wall From Other Sources
This is the cyber era, where people like to update themselves with a variety of information. Facebook allows you to import stories from other sources onto your wall. All you need to do is that simply connect the source to your Facebook profile.

Below is the procedure to connect your profile with a source:
Click on the "Options" button on your profile page.

Now, click on the "Settings" button.

Now, click on the "Import Stories" button and select the source that you want to connect with.
Like this, you can add as many sources as you want, but make sure that you do not select so many sources, as a bulk of updates on your wall will surely irritate your friends.
These are some of the tips, which would make your Facebook profile different from others which will catch the attention of your friends, making you a popular person on your friends' list. Try them and experience the change.
If you are on Facebook, you can add me up at http://facebook.com/PrasanthChandra.
Also check out PCs Place on Facebook.