Whether it would be your official email or the personal emil service, you cannot send a file bigger than 10MB (in some cases you might get an increase the size, but that would be nominal). What if you wish to send a huge file?
Yes, we do have courier services available. We can definitely get them written on CDs/DVDs and post it to whomever we want. But this surely isn't the solution you have been looking for.
In this cyber era, where you can buy things like electronics to vegetables on Internet, then why can't we make use of free ways to send big files over Internet.
The services that are listed below have not popped up just like that. Its just that most of us haven't been using it, but this sort of service has been around us.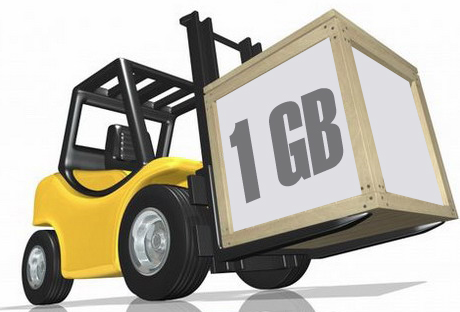 4 Best Free Ways To Send Big Files On Emails
As the name suggests, all you need to do is upload your file over here and use its link to share it with whoever and however you want. The link given by them is personal, so you need not worry about the link being shared by the web service with others.
As the website suggests, this web service is meant for sending large files protected with encryption, seamless website integration, history tracking & file sharing control. Most of its packages are paid ones, but if you want to use it for only few times, then you can make use of this service.
This free web service is actually based on P2P file sharing which allows you to share files of bigger sizes via emails, IM, Facebook, Twitter. Its free account has limitations on sizes but its fine as the maximum limit is high enough to meet your normal needs. Its a powerful web service to send / receive big files over Internet. Have a look!
This is one of the most oldest player in this list. Although, most of their plans are paid ones, but its free account is decent enough to serve most of your big file sharing purposes.