If you believe making new friends on Facebook is easy, then here is some icing on the cake. There are number of Facebook apps which would offer random video chat with strangers. After the success of these chat services, more and more developers are making use of this idea.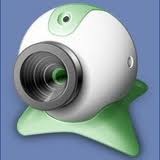 Since Facebook is THE place to meet people, developers have come up with number of applications which let you video chat with strangers. Here are some of the best Facebook apps for the cause:
3 Best Ways For Random Video Chat With Strangers On Facebook
When it comes to video chat with strangers on Facebook, ChatVille is one of most popular means. This app is worth trying as it is a innovation kind of thing on Facebook.
This app is basically meant for video chat with your friends and family. But soon they came with a random video chat feature which lets you connect to the people who are using the same app while you are using it.
Developers label it as "The most interactive video chat experience". If you want to impress a stranger on Facebook, then this might prove to be a great means as it lets you take snapshots, play real time games, share YouTube videos and many other means to play around.