Gone are the days when you were thrilled and enthralled by the multi player gaming on LAN. This is the cyber age where you look for further advanced ways. Here we would be talking about the best Virtual LAN for online gaming. These Virtual LAN programs would let you connect to Internet and allow you do enjoy online multiplayer gaming.
These Virtual LAN programs are just what you were looking for if you are into online gaming. Multiplayer gaming has been fun since the day it got introduced to the world. I have been into LAN gaming in my college, training and at my home on my laptop.
So, if you do not have LAN to enjoy those multiplayer games, then try out the Virtual LAN for online gaming.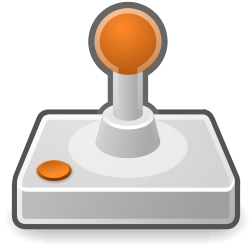 3 Best Virtual LAN For Online Gaming
GARENA
I do not find Garena the most pleasing Virtual LAN program around but surely has some potential. This program is very much similar to Tunngle. Just like Tunngle, Garena also offers you with number of chat rooms categorized by the game genre and games. Right now, Garena is available for Windows users only. It offers you with some interesting features like avatars, tournaments, replays and much more.
HAMACHI
This is the most popular Virtual LAN program among the online gamers. Setting it up for the first time might be a task but once done, you can use the same session in the future too. Hamachi allows 18 connections at a time which is good enough to have good number of people gaming hard on Internet.
You need a Hamachi account to access it and the participants need to know the name of the network in order to get connected to it. And this is the only such program available on Internet which lets you make some kind of communication with the person whom you want to connect with.
TUNNGLE
Just like any other Virtual LAN service, you need a separate account with Tunngle to use it. What I like the most is its whole structuring. It is just like any conventional online chat rooms. Here you get to browse by categories of game genre, then the game name. It means that you need have a group of friends online to do online gaming. Just login and play with people playing online.
If you are looking for a better online gaming Virtual LAN so that you can play with your friends then I would recommend Hamachi. But if you are not having any of the friends online, then try Tunngle or Garena. If you have been using any of the other Virtual LAN for gaming, do comment and share with us.