Microsoft PowerPoint is the most popular tool to create slides and presentation. But have you ever been into a situation when you do not have MS PowerPoint installed on the computer but you need to create some presentations.
What would you do in such case? Look for installable of PowerPoint so that you can get it installed on the computer or directly get going with the work by using online alternatives to PowerPoint. Well, the later looks like a better option.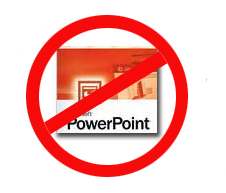 The best part about the below online PowerPoint alternatives is the fact that those presentations or slides could be read by any PowerPoint or any other PowerPoint alternatives.
3 Best Free Online PowerPoint Alternatives
The first thing that you would notice about this online PowerPoint alternative is the fact that its user interface is so clean and offers amazing user friendly experience. It lets you add videos from YouTube, change backgrounds, add audio and every other thing that PowerPoint lets you do
How could one not include Google Docs in this list. If there is any way you can get away from the pain of not having MS Office installed on your computer, its Google Docs. It lets you create presentations just like you do on PowerPoint. So, even if you are used to using MS PowerPoint, using Google Docs for creating slides is real fun.
This is another web application which serves well in the absence of PowerPoint. It offers you with some amazing shapes, backgrounds, sounds, fonts, symbols and much more which makes your whole task of creating slides fun and efficient. It lets you save the created files right on your computer and as well as on your Zohu account.