Gone are the days when users used to use different chat clients for different chat services. People prefer to have single IM client installed, called as Multi Messengers. So, here are the the best multi messengers for Mac.
All the IM clients for Mac are capable enough of serving all your chatting needs as they would be supporting almost all the major chat services that you would be using.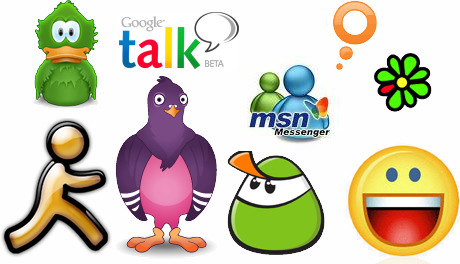 3 Best Free Multi Messengers For Mac – IM Clients For Mac
Adium
Adium is like the most popular and most powerful IM client for Mac. This multi messenger supports all the major IM services which include Msn Messenger, AOL, Jabber, Google Talk, Yahoo!, Bonjour, MySpace IM, and more.
Its sleek, smooth and easy to use interface is the highlighting feature and makes it stand tall among other similar Mac IM clients.
iChat
Here is another multi messenger for Mac which is truly powerful and is truly rich when it comes to the features offered. It offers you with multiple logins, animated icons, tabs, SMS forwarding and many other features. If you have kids at home, then its parental control feature lets set number of restrictions which would ensure that you child is safe on Internet.
Pidgin
While talking of multi messengers, how could we forget about Pidgin. It is like the Godfather in the category of multi protocol IM Clients. And this version of Mac client is truly impressive as its other versions too. Its plugins let you make the best of it.