All the web designers and design enthusiasts use a number of tools which help you perform quality and attractive work. Designing icons is one of the basic activity of any web designer. Here are the 3 best free icon editors which would help your design incredible icons.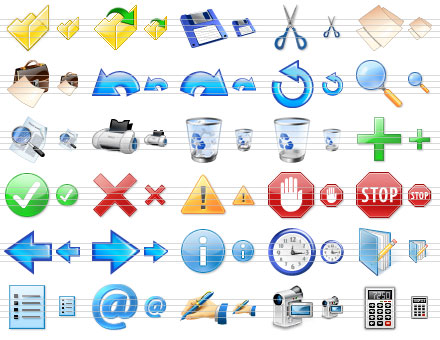 Here are the 3 best free icon editors which you would surely find useful if you are into icon editing work:
IcoFX Is a free icon editor that lets you create icons, edit and extract in a snap. This tool is compatible with Windows XP, Windows Vista, Windows 7 and Macintosh.
With this icon editing tool, you can convert images into icons and add over 40 effects. It is an ideal tool for creating the favicon of your websites.
AAIC is another free icon editor which is easy to use. This editor supports multiple resolutions, importing,exporting, various effects and much more. The best feature of this designing tool is its user friendly interface.
It is a simple icon editor, which lets you create and edit icons in Windows.With this icon editor, you can work in color depths up to 16 million colors. Standard size sare 16 × 16, 32 × 32, 48 × 48, and you can create transparent icons, make icons for Windows XP at a depth of 32-bit color images with 8 bits, use tools like pen, brush, airbrush, ellipse, rectangle, line, curve and more.