Evernote is one of the best tool to have on your computer, iOS device or android device to save notes, pages, images or any thing that could be synced so that you can access the same on any other computer or device. We have compiled a list of 3 best free apps for Evernote which would make this tool more efficient and useful.
Every popular tool end up having number of useful addons which only do better. And these Evernote apps would also do the same. If you are not an Evernote fan, once you get to know about these plugins you would surely start using it.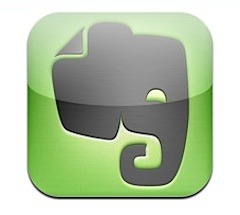 3 Best Free Apps For Evernote – Best Evernote Apps
FastFinga
Now we have tool at our disposal which actually defines the term, note making. You can use this tool to write notes with your hand on your iOS or Android device. It gives you the real feel of actually sitting and writing something on your notepad.
Read It Later
This app can be used on device which includes, iOS device, Android, computer via Chrome or Firefox addon. And this is one of the reason that this Evernote is very addictive. It offers a great help in copying the content from any web page you want to Evernote. Using it is so very use, and it makes the whole purpose of using Evernote more simplified.
Voice2Note
Evernote does offer you with a feature to record audio as notes. But what if you want to get that audio in text or you are looking to search something from a huge audio file. You can use Voice2Note app which would convert the whole audio file into the text. Then you can easily find the stuff that you were looking for in that audio file.