World has gone totally digitized. If we did not had emails services and social network, I wonder how we would have kept in touch with our friends and relatives.
It is not just about informal meetings, Internet has solved the formal meeting woes too. Yes, I am talking about online meetings or web conferences. Heard of WebEx? I am sure you have. It is one of most popular tools to conduct web conferences and online meetings.
If you are looking for any such service to help your business and work and would not wish to pay, then WebEx is not at all an option for you. So, how about free alternatives to WebEx to conduct free web conferences and online meetings, where you can talk, share and do all those things that tools like WebEx lets you.
I have already shared few free alternatives to Camtasia Studio. And if you are a WebEx fan, but cannot afford it, then you would love this post.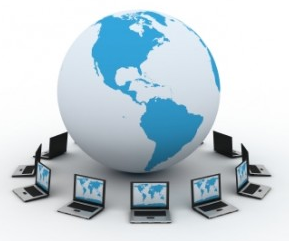 3 Best Free Alternatives To WebEx
DimDim
It surely is a fancy name. With its free version, you can do you online meetings for business without the installation of any additional plugins or tools. It limits 10 people in one meeting room and lets you share your screen.
In addition to that, its branded rooms and Public meeting rooms are a great options to meetup new people. The best thing about this free WebEx alternative is that it is so very easy to use. It will hardly trouble you by any means when it comes to using it.
Mikogo
This is one interesting piece of free web conferencing tool. Basically, Mikogo is a free desktop sharing tool where you can share your screen with the other person without any need of him/her installing the tool on their computer.
All you need to do is click on the M icon on the system tray to get the session start. Once you are good, it will display you a unique 9 digit code which is your session code. Now you need to give this session code to the user on the other side. Once he enters the code on the homepage of this online meeting service, and clicks on the Join Session button, its all ON.
It lets you share files, schedule sessions, choose applications that you wish to share, adjust quality (if you are running on low Internet speed) and much more.
OnWebinar
They call it a good replacement for WebEx. If you are looking for a web application which would help you by letting you conduct online meetings, web conferences, distance learning, and other similar things.
As mentioned, it is a web application. So you need not install any kind of software to get this going. All you need is a decent web browser and that is it. If you are into a small scale business where you need to interact with client, this could prove to be a handy tool. Since its free, there is no harm in trying.