If you are a web designer and incidentally, if you are a Firefox user then here are some amazing Firefox addons for you. These Firefox extensions would prove to be real help for every web designer.
I have compiled a list of 11 best Firefox extensions for web designers which would help with their work. These are the basic tools to  expand the capacity and opportunities offered to us for all types of browsers profession, project or work.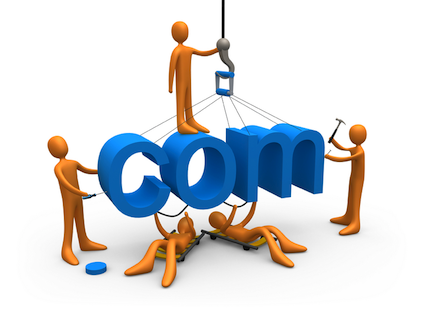 11 Best Firefox Extensions For Web Designers
ColorZilla
It is the ideal extension to work with colors from Firefox. The tool includes a color picker and the colors used to identify a particular website.
Font Finder
Lets analyze information about given source based on a selected text on a website. Making a web site look good is one of most important jobs of a web designer. So this makes choosing a font a critical task and this extension helps you with it.
Firebug
It is an essential extension for web designers offering a range of tools with which you can conduct a complete inspection performed web design and development. For example, you can inspect and edit HTML in real time, debugging JavaScript and analyze usage and network performance among other things.
HTML Validator
It is a Firefox extension which the developer can see if you are writing the code correctly. This addon lets you filter out all the HTML errors which make it a nifty tool to have.
MeausreIt
It's basically a rule to take action on the websites in which they are working. With this extension you can check the height, width or alignment of all elements of the website. This is a very useful tool to understand the dimensions of any web site.
Screengrab
The screen shots are really useful for working in design and web development. This extension allows you to take screenshots or partial and then save them as image.
SEO Doctor
Well it is a known secret that SEO is key behind the success of any web site. And having tools to work with better SEO techniques is always beneficial. It offers an analysis and a complete analysis of your site about search engines. Use a scale of 0 to 100% and highlights the areas that should be improved for better performance. It is useful for both developers and designers as well as advanced amateurs.
Web Developer
It is another Firefox addon for web designers which is actually a part of web development tools which include CSS, forms and images.
YSlow
Extension to analyze the performance in terms of speed of a web. YSlow is highly relevant because the upload speed of a site is one of the main factors to consider for success. The extension offers tips and advice to implement the improvements necessary for efficient operation.
IE Tab
It's a great extent with which designers can move from design to Firefox from Internet Explorer with one click. Is ideal for viewing web sites in these two browsers.