Feelings are what that matter. Its not about the size or price of your gift, its just about the feelings behind that gift. So, if you looking for some best ways to send Valentines Day greetings online / e-cards, then we are here to help you. We have complied some of the best web sites which would let you wish your loved ones and would let you express your love.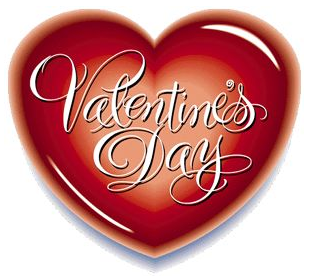 Here are the some best ways to send Valentines Day greetings online / ecards to your loved ones. When you find yourself lost for either words or courage to confess your true feelings to that special someone, go online for some much needed help. Listed below are 10 web portals that will help you send out ecards to Smartphones or email IDs:
Card Fountain stands out because of its thoughtful categories of Valentine's cards. It reminds you that while Valentine's Day can be pink and rosy for most, some old grandparents want to wish their grandchildren on Valentine's Day too! While most of them are premium cards, they are available in the following categories: For Family, For Friends , For Her, For Him , General , Poetry , Printable , Singing Flash  and Singing Valentine .
If you want to be different while you are expressing your feelings to your special one, then Jacquielawson.com is one web portal to check out. You can personalize and customize the ecards as per your requirements. Some cards also give you the option of adding your photographs to the card to make them even more special and meaningful for your special someone. Class comes at a price though, so be ready to shell out at least $12 for an annual subscription or $18 for two years of subscription.
When you can enjoy a game alone with a static ecard, it does stand out of the usual crowd. The card can be further personalized by adding preset poems and music tracks provided on the website. Through this website you can not only send online post cards, but also send certain fl ash games courtesy of miniclip.com to that special someone. This service will be great for those who are in long distance relationships and cannot spend the day with their better half. Why not indulge them in some fun games while they think about the happy times you spent together? For details visit
With social networking being seen as the 'in thing' everyone you know is probably on Facebook. While you can discover flirting techniques in the Facebook-based workshop in this issue, you might want to send your wishes to someone who is already on your friends list. Try the application called 'Holiday Cards'.  You can upload your photos to create personalized cards. You can also send video cards, thanks to youtube.com links.
LakeCards.com is a beautiful website that provides you with several Java cards with effects like flowing water, falling snow and the busting of firecrackers. LakeCards.com is a very easily navigable and cozy website. The sub-sections include: Valentines, Birthdays, Thank You, Waterfalls, Scenic, Mountains, Sunsets, Animals, Flowers, Fireworks, Snow, Snowy Lakes if you don't really like the almost static cards in the Valentines section, you can always use the Java animation cards to impress your Valentine with your taste and choice.
ArchiesOnline.com is the online avatar of the popular chain of Archie's outlets. While a few of their e-cards and all the gift items attract a reasonable price, there is also a generous collection of free e-cards. When you click on the e-card link, you are redirected to the 'egreeting' section on Indiatimes.com. You can send love cards to express emotions across varioussub categories like Crush, E-proposals, Hugs n Kisses, Miss You, Sincerely Yours, I Love You, Married Life, Naughty, Friendship, Thinking Of You and Love under the Love & Friendship category of the site. While most of the cards are Flash based, some of them display static images with text.
Hallmark is a well known name in the greeting card business, and started as specialists in Christmas and Valentine's Day cards. Today they are a major player in the e-card arena. Apart from providing free e-cards, the site has an online system to send flowers to your loved one on special occasions including days like Mothers Day, Valentine's Day, Thanks Giving, Christmas etc., apart from the regular anniversaries or birthdays. The Cards & E-Cards section on the website enables you to send "E-Cards" most of which are free. The site mainly offers fl ash based e-cards.
American Greetings is a popular website that provides quality Flash based free ecards for most occasions including Valentine's Day. The best part of this ecard site is that you not only select a category but also the tone of ecard to narrow down the choice of ecards displayed. For example once you go to the 'valentine ecards' section, you can set the tone as 'cute', 'funny', 'heartfelt', 'romantic' or for 'sweetheart', 'romantic', 'risque' categories.
Today, people are more comfortable if the ecards and greetings can be sent in a jiff y that too on their beloved's smart phones. There are several websites that enable you to send out ecards and wallpapers right from your PC to anyone's smartphone and that too free of cost. One such website is AtmGreetings.com. under the 'Love' category, the WAP cards are further classified as 'General', 'Gleaming', 'Kiss', 'New', 'Proposal', 'Say with love' and 'Tunes '.
If your beloved doesn't have a smart phone and you don't have enough funds to gift them one, don't be dejected. You might not be able to send out WAP cards but can at least you can send out SMS greetings! Way2sms.com is an online portal that lets you to send WAP cards and text SMSes right from your PC to cell phones. You will have to create an account with the website and create your phone book online to send out messages and cards from the web portal. To send out text messages, visit the 'SMS' section and for ecards visit the 'Ecards' section on www.way2sms.com.