After doing impressive business in Europe, Spotify has hit the US market now. And no wonder, expectations are high. People have already started loved this wonderful music streaming service. And if you have started using it, then you might have already started looking for means to share your Spotify Playlists.
There are number of web services which let you share Spotify playlists. These web services are more like any public forum where users just submit their playlists and every other user get to check them out. So we have compiled a list of some good playlist sharing sites.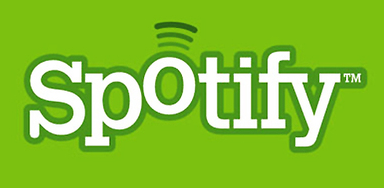 10 Best Sites To Share Spotify Playlists
Listas Spotify
This place is completely dedicated to the Spanish playlists. So, if you are looking for Spanish Spotify playlists, then this is the web site to look out for.
Listen Spotify
This site works more like a search engine for Spotify playlists. And it features English, Spanish and French.
MySpotify
With a user friendly interface this is another site with big user base. You get to check with around 6,000 playlists here. And this list keeps on increasing each day.
ShareMyPlaylists
This is the most popular playlist sharing web site. And this is the reason that you can browse around more than 13,000 playlists on this site. And this is highly recommended, do check with it.
Spotifuel
As the name reflects, this is a more than just a playlist sharing site. It features other stuff like embedded videos, genres, images, Twitter integration, and few more interesting things which makes it more like a Spotify community.
Spotifies!
Yes, this service is also completely dedicated to Spotify users. You get to browse playlists based on factors like Billboard charts, music festivals, concerts and other.
Spotify Friends
They label themselves as "the largest community for sharing Spotify playlists". One of the most interesting feature of this web site is that it offers you with URLs to share Spotify playlists on Facebook, Twitter and other social platforms.
Spotilinks
Now this service label themselves as first Musical Social Network. And its innovative way of sharing playlists make it a must try one. And its social network factor does make it an interesting service.
Spotify Links
This is a multi lingual site for sharing Spotify playlists. Its in built widget lets you translate the whole site in 12 different languages. With a smooth and easy to use interface, it is a good one to try out.
SpotifyPlaylists
It offers you with few filters to browse across the playlists. You can browse them based on genre, artists. And the fact that it lets you browse individual playlists smoothly makes it a pretty useful Spotify resource.