According to me, photography is all about clicking a photo and editing it intelligently. If you really want to get the best out of any image, you have to edit it appropriately. And adding retro effects to photos is one of the best trick in the books.
If you have been trying to add some vintage retro effects to images on your computer, then you should check out XnRetro. XnRetro is one of the many applications to edit pictures with retro effects available for Windows, Mac and Linux.
This photo editor would distinguish it from other similar programs as it lets you add amazing effects and its easy to use. The program's interface displays the filters at the bottom of it, on the right side you can see the adjustment functions (brightness, color, saturation, contrast etc) and the rest of the options at the top of the menu.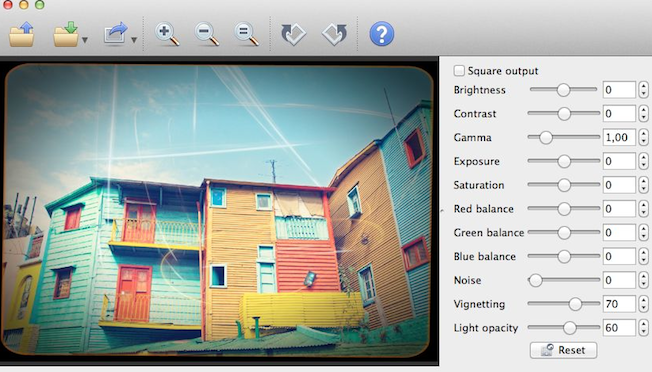 XnRetro has a total of 20 color effects, 15 lighting effects and 28 frames in addition to the above adjustments which makes this tool a huge one with greater chances of making a photograph better. Among all the effects, I really liked the classic Polaroid as turns an image into an image with an antique style.
Below are some of its features:
20 color effects
15 light effects such as bokeh, leak
28 frame borders
Adjustement like contrast, gamma, saturation, etc.
Vignetting
Noise
Save or share the result
XnRetro is an easy to use tool and I highly recommend it if you like editing or adding effects to your pictures.