WPanorama is a panoramic photo viewer for PC that works efficiently and has a full-featured interface hand that makes it an easy choice. And it should be the definite choice for you if you have been looking for a free Panorama Viewer for windows.
If you have beautiful Panorama images, this viewer can will let you have a gorgeous view of the scenic view. The panoramic photo can be viewed with automatically scroll speed and the user can define or navigate using the pointer to rotate 360 º, which I personally liked more.
Other advantages of this interesting tool is the option to create mirror images of the original horizontal-vertical scrolling, full screen display, the ability to create screensavers, stretch filters, the ability to create presentations etc.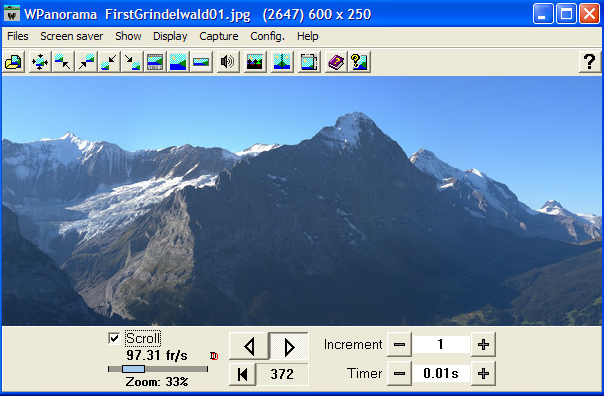 WPanorama can also see on a map where the photo was captured and even music can be associated to them. No doubt this viewer for panoramic photos is a great alternative for those looking for a tool of this style.
Below are the some of the features of this free Panorama viewer:
360 degree continus scrolling

Horizontal and vertical scrolling
Number of stretch filters
Lets you mirror the images
User friendly interface to create screensavers
Insert scrolling panoramas in movies
Lets you show on the map where it the picture was taken
Add music to the panorama pictures
Much More
If you have been looking for an advanced tool to take care of panoramas, then check out this free tool, WPanorama.