WinToFlash is a free tool used to create or make Bootable USB drive Installers of your Windows XP, Windows Vista, Windows 7. This lets you transfer your Windows operating system setup from CD or DVD to USB or Flash Drive easily. Using this you can make your own Windows OS installers and can use them to install Windows from a memory card, USB stick, HDD, etc to your computer or netbook.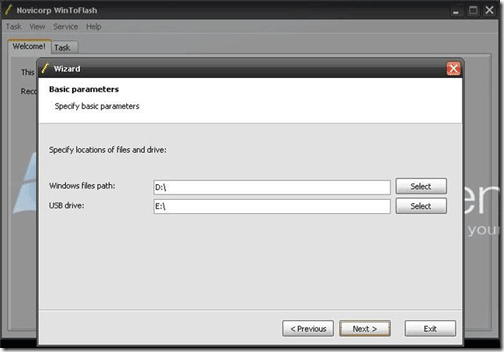 Along with bootable installers, this is also used to transfer your live CD/DVD to flash card or USB drive.  It is also used to create Windows XP, Server 2003, and Server 2008 installers. You can make your transfer using the default options or by defining the specific parameters. It even lets you move Windows Preinstall environments ( Win PE ), which are useful for troubleshooting and repairs.
WinToFlash is a free and portable software which simplifies creating a bootable USB flash drive for Windows operating system. You can use this to make backups of your Bootable CD / DVD or Live CDs and can be very much helpful as you can carry your OS on a USB pen drive or thumb drive. This is available for download in many languages.