Who does not like free stuff? Regardless, how many grands you earn each month, giveaways always overwhelm you. We share number of giveaways every month, and here is the giveaway of the month.
We have 10 licenses for Bitdefender Total Security 2013 which we plan to giveaway. So before getting into the contest details, we would like to give you a preview of this incredible anti virus program.
I have been using Bitdefender anti virus programs since 4 years, and trust me, all this time I never had safety and security concerns when I am on my computer. So, please pardon me if I sound biased towards their latest release.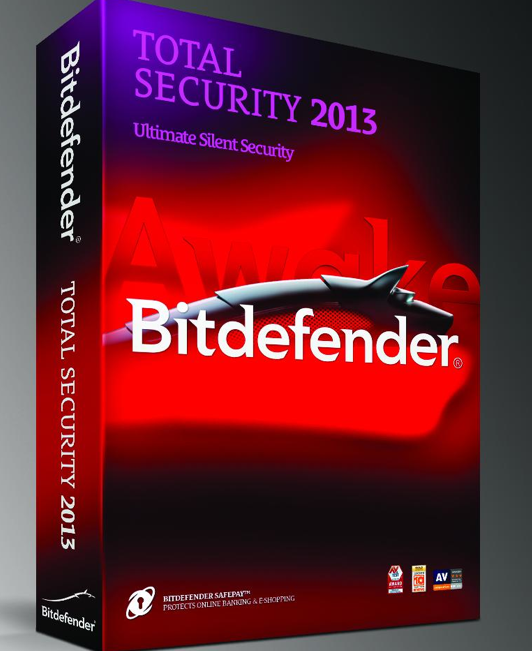 Number of magazines and security experts have ranked Bitdefender Internet Security 2012 as the best in the market. And this rating has been done by considering the factors like protection, repair, sustainability and usability. This was all about awards and rankings. Lets get into the specifications of their latest release, Bitdefender Internet Security 2013.
This version of the anti virus security package has been labelled as Enhanced Silent Security by the company which promises unparalleled security. Apart from all the rock solid fundamental offerings like protection from virus, spam, malware, trojan, phishing emails, regular updates, below are some of the new features:
Bitdefender Safepay – This feature launches new secured browser while you are shopping or banking online
Security Widget – You will LOVE this! This widget lets you keep track of your tasks and you can simply drag – drop files on it to get them scanned
MyBitdefender dashboard – This dashboard lets you know about the licensing information and status of your product
Parental Control – This feature has never been so powerful and easy to use. You can easily restrict your kids to access inappropriate content. Apart from that, it also lets you monitor your child's online activity
USB Immunizer – Now you need not look for a separate program to scan external hard drives. This new addition would take care of it
Even Facebook and Twitter are not safe now. This Security package offers protection while you are busy on Social Networks
Bitdefender Autopilot – You will not get bugging pop ups and alerts now as this program is smart enough to take basic action
Two-way Firewall configuration
Vulnerability Scanner
Scan Dispatcher
Rescue mode
Active Virus Control
Anti virus programs are more about user experience. And I am sure, Bitdefender Total Security 2013 give you what you need. Now, if you wish you have a license for this incredible antivirus program for free, then follow the below steps.
Giveaway – Win 10 Free Licenses For Bitdefender Total Security 2013
+1 us on Google Plus
Tweet the following text to your followers
#Giveaway – Win 10 Free Licenses For Bitdefender Total Security 2013 http://goo.gl/DrCTx #PCsPlace
and / or
Share or Like this Page on Facebook
Leave a Comment below saying why do need the Bitdefender Total Security 2013 with the link of your Tweet or FB share. Please mention your valid e-Mail ID
NOTE: The giveaway ends on 25th July, 2012 and winners will be picked using Random.org & Rafflecopter and will be communicated via e-mail on 26th July, 2012.
You can Subscribe to our blog via RSS feeds or via e-mail to get more updates on all the giveaways.
Go ahead and share the word about this giveaway.
Here are the lucky ones. You would receive the licenses in a couple of days. CONGRATULATIONS!!!
Mayur
Manvi
Sagar
Yuji
Tissko
Karthik
BluHart
Resham
Ravi
Giorgos