USBDeview is very useful USB device handler software for computer administrators. It is a which lists all the USB devices installed or previously connected to the system. With the help of this utility, one can know the description of all the USB devices connected to the system which includes name, type, serial number, data and time it was added to the system, vendor ID, product ID and more.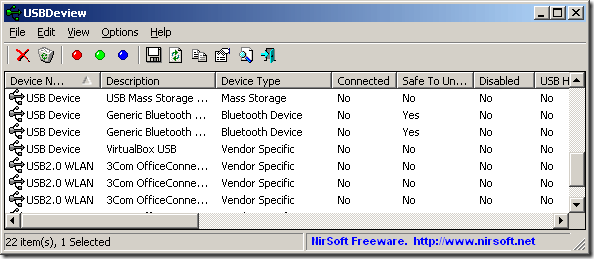 This utility can be utilized to block the access to the particular USB device to increase security on the system. You can also use the utility to access and manage USB devices on other computers over the network. With advanced options, the administrator can be alerted when a USB device is plugged in. Create HTML reports of the device list for future references.
There are plenty of command-line options to connect to multiple computers over the network. You can even translate this to other languages easily.  USBDeview is a perfect USB device management tool for administrators.