Paper was once the most depended upon object for no matter what task or what purpose you need it for. But, the 21st century has a progressive outlook and has given us a lot more than we could ask for in terms of a quality life full of convenience in every possible sense. Believe it or not, electronic signature apps is a valuable addition to this perpetually increasing list of convenient tools weíre getting to move in the fast-paced epoch weíre living in now.
Admittedly, these electronic signature apps have eradicated the use of multiple machines and diminished the time it takes to get every process done in the perfect sense. Iím referring to printing a document, scanning it, faxing it and filling in your sign. Instead, you can simply get a sign onto a virtual document that is genuine and authentic and that doesnít look or give the feel of a copied signature from anywhere. However, once you start looking up for a suitable application, perhaps the choices in front of you make you indecisive.
Technically, the technology behind electronic signatures apps is almost the same, not much different in terms of the digital methodology used, however, what matters here is market reputation, appís credibility, and services and features the application offers.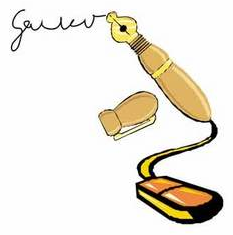 Top 3 Electronic Signature Apps
RightSignature
RightSignature is a web-based online signature app that allows the documents to be easily filled and signed online. It supports handwritten mouse signature, standard scripted signatures and store signature. It charges $14 a month and has huge clientele spread worldwide. RightSignature is optimized to furnish large (over 1000 senders), mid-size (100-900 senders) and small business (1-99 senders.)
DocuSign
DocuSign is another interactive signing application that allows you to take care of all your documents and e-sign them without going through much commotion. It supports all the popular operating systems on mobile as well as computers. It offers all the essential features you see in an electronic signature application, however itís slightly on the higher side, costing as low as $24.99 a month. It has over 13 million users in 50 countries. Thatís how huge it is.
SigningHub
SigningHub is a product of Ascertia that caters to all your online document signing needs for any business or any sector. It doesnít require any installation of any sort whatsoever. All you need it to upload your document onto their server and get as multiple signers as possible for a single document maintained in a fully encrypted environment. It costs $15 per month. It covers major cities all across Asia, Europe and United Kingdom. It uses the latest digital technology without you having to make huge investments in purchasing expensive hardware installations needed. It supports all the popular operating systems as well as mobile operating systems.
All these electronic signature apps make an excellent choice and cover all your digital signing needs, whether itís the sports industry, healthcare, or governmental documents that require confidential signatures. You can customize them according to your requirement and continue signing your documents without a fear of document infringement or signature forgery for the worst.
Author Bio:
Anna Stacy has in-depth knowledge and experience of electronic signature solutions. Her basic forte lies within process optimization and process re-engineering, and has a long-term obsession with e-sign. She is a leading source of what's hot and what's not in the online digital signature space.